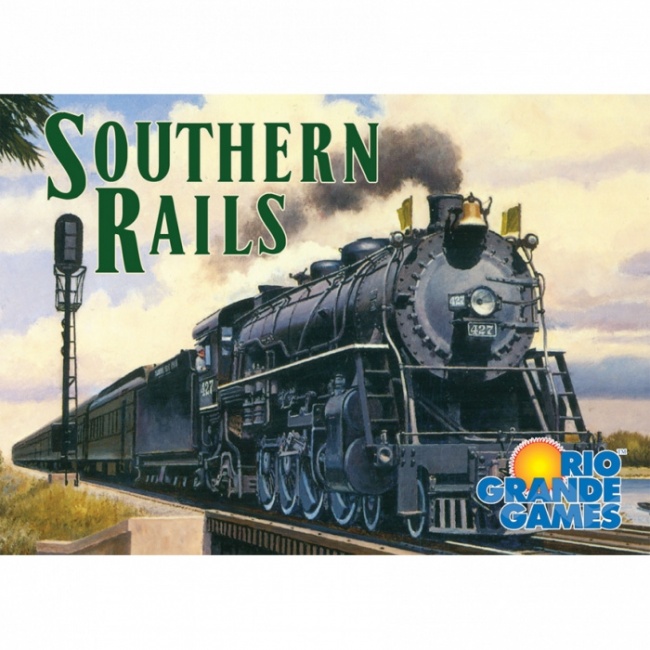 Rio Grande Games just announced
Southern Rails
, a railroad-building game designed by Winsome Games, coming soon to U.S. trade.
In Southern Rails, players compete to own shares of early railroad companies that serve the Southern United States. The game takes place over the course of four rounds where points are awarded to players for leading different categories of development. The player with the most points at the end of four rounds wins. This game is quick-to-learn, as its rulebook is only four pages, and plays fast.
This game is for three to five players, for ages 14 and up, and plays in 30 minutes. Southern Rails will carry a MSRP of $34.95.
Rio Grande Games also announced Trans-Siberian Railroad and Blue Skies (see "Rio Grande Games Unveils Two Board Games ").