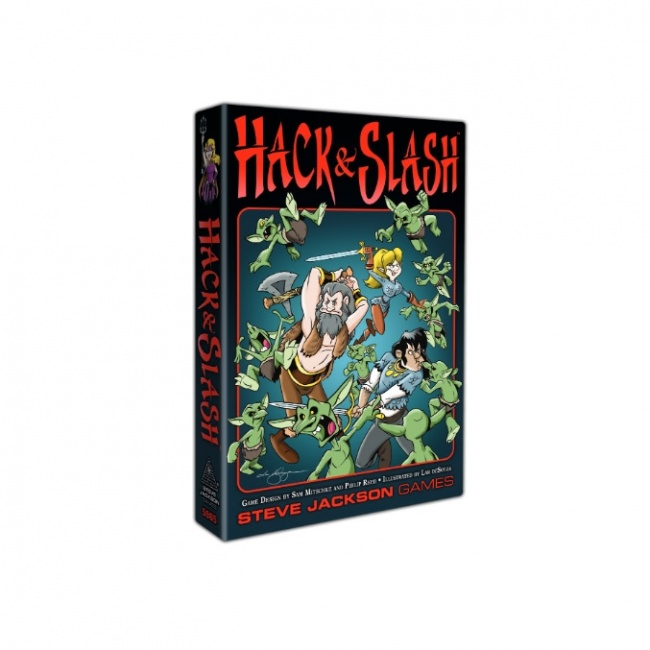 Steve Jackson Games revealed
Hack & Slash
, a quick play card game, for release in February 2021.
In Hack & Slash, players join a guild of adventurers and take on quests for rewards. The quests consist of battles, rescues, and dungeon-crawling for treasure. Players choose a quest and roll dice to determine the outcome of each quest. If they succeed, they claim the reward, but if not, they head back to the Tavern for another quest.
The game box comes with 21 Quest cards, a First Player card, 50 meeples, and 3 six-sided dice. This game is for two to six players, ages 10 and up, plays in 20 minutes, and will retail for $19.95.
Steve Jackson Games recently released The Zodiac Dice, a set of 12-sided dice with the zodiac symbols on them, in November (see "Roll Up Fortunes With 'The Zodiac Dice'").