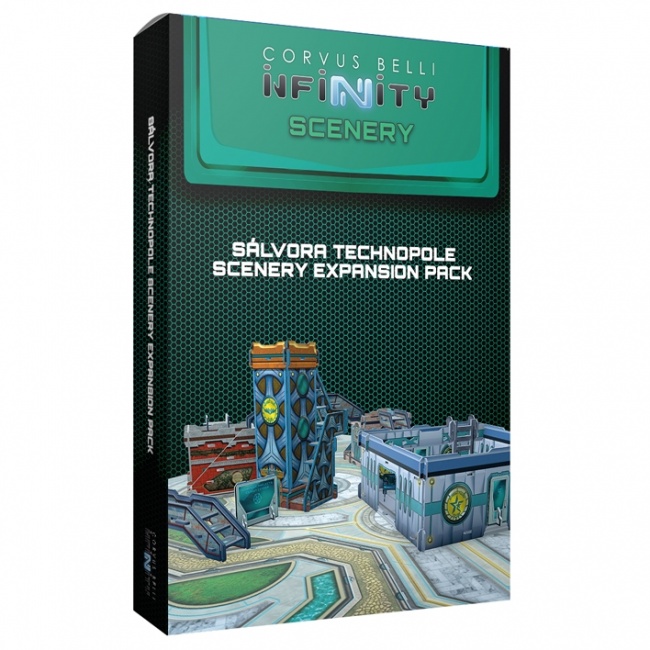 Corvus Belli announced
Salvora Technopole Scenery Expansion Pack
, a new Scenery Pack for the
Infinity
miniatures game, for release in February.
This expansion pack increases the scenery options for Infinity by adding a Technopole complex to the mix. The scenery complements a previously released pack, Salvora Governmental Complex Scenery Pack, and adds on a new Objective Room. The scenery pieces are printed on 3mm cardboard, and the game box includes an Objective Room, 2 small buildings, a sniper tower, a console, 2 bridges, 2 staircases, an inner ladder, an inner walkway, and paper gaming mat.
Salvora Technopole Scenery Expansion Pack will retail for $27.59.
Corvus Belli also unveiled the Tunguska Cheerkillers miniatures pack, for use with Infinity N4, for release into retail on January 28, 2021 (see "Fire Up Some Nomad Faction Spirit with the 'Tunguska Cheerkillers'!").
Click on Gallery below for full-size images!