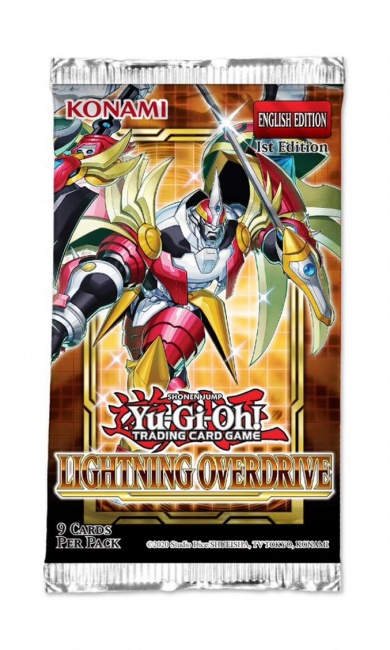 Konami Digital Entertainment announced
Lightning Overdrive
, a new booster set for
Yu-Gi-Oh! TCG
, which will release into retail stores on May 14.
This new set brings Number 39: Utopia, from Yu-Gi-Oh! Zexal, back as Number C39: Utopia Ray, and upgrades Akiza's Black Rose Dragon. Both monsters will be accompanied by a series of support cards in the set as well as a brand-new strategy revolving around a monster-themed amusement park. Additionally, the story of the Fallen of Albaz continues in this set.
Lightning Overdrive booster set features 100 new cards, broken down in the following rarities: 50 Commons, 26 Super Rares, 14 Ultra Rares, and 10 Secret Rares. Booster packs will retail for $3.99.
Check out the Yu-Gi-Oh! release calendar for more information on upcoming sets (see "'Yu-Gi-Oh!' Product Release Calendar for 2020/2021").