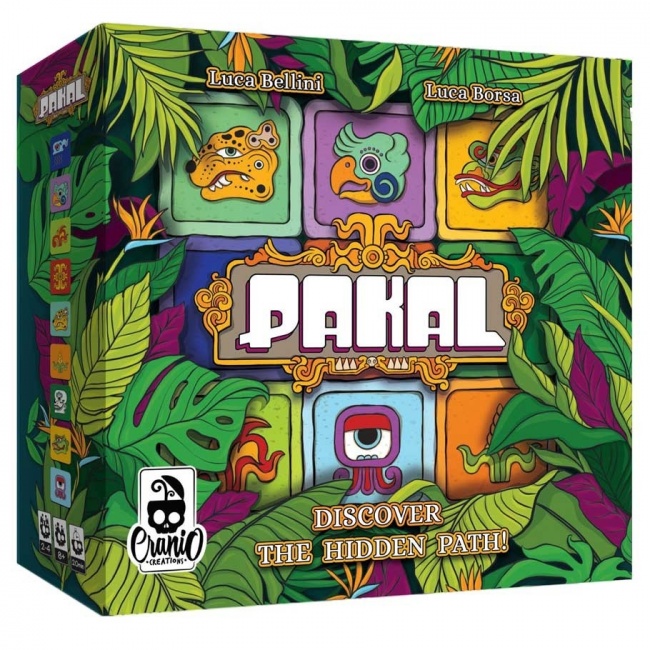 Asmodee USA will release
Pakal
, a real-time sliding-puzzle game by Cranio Creations, into U.S. trade on February 12.
In Pakal, players are trying to forge a path through the jungle to claim the treasure at the end. Each player has a four-by-four grid with 15 mixed solid and clear blocks. At the beginning of each round of play, they reveal an objective cards and slide their blocks so that only the symbols on the card are shown. If they successfully complete the puzzle before time runs out, they get scoring blocks that can help advance them along the scoring track faster. The player that reaches the end of the track first wins and claims the jungle treasure.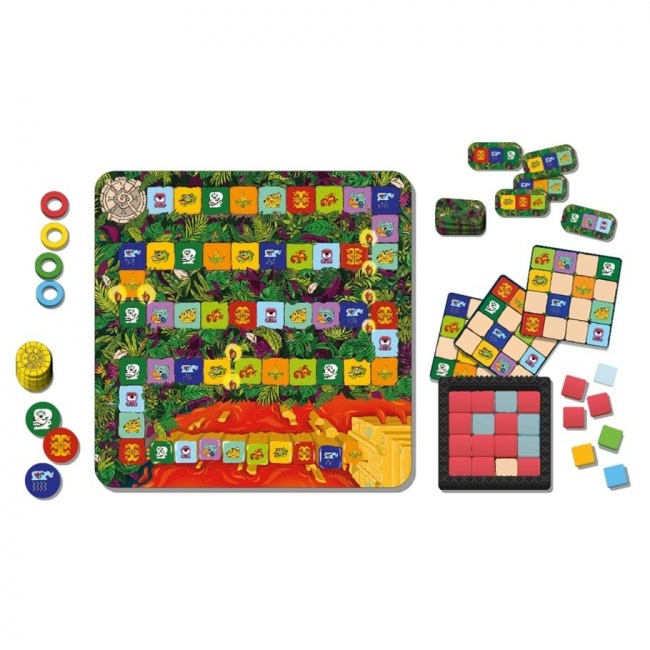 The game box contains a board, 4 personal boards, 4 scheme cards, 4 wooden discs, 76 colored and transparent squares, 21 goal tiles, 9 scoring tiles, and a rulebook.
Pakal
is for two to four players, ages 8 and up, and plays in 20 minutes. It will retail for $30.00.
Asmodee USA also released Mystery House - Back to Tombstone, the first expansion of Mystery House by Cranio Creations (see "Head 'Back to Tombstone' With 'Mystery House' Escape Room Game").