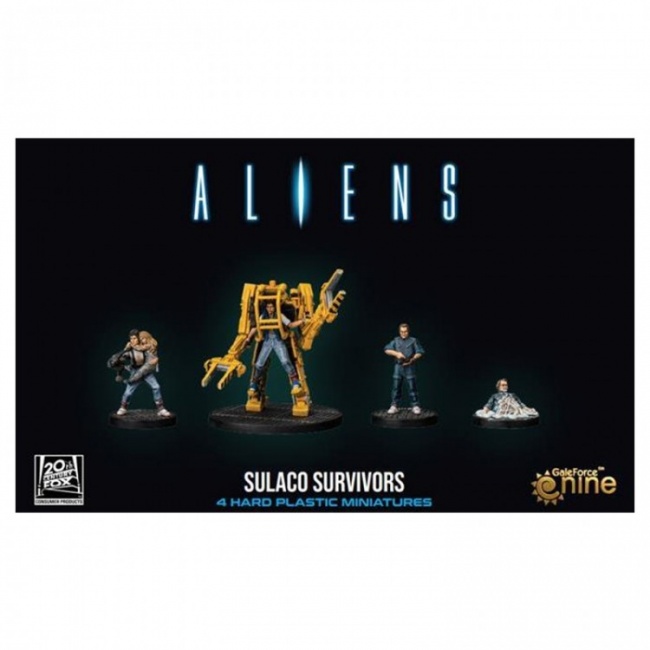 Gale Force Nine unveiled four new 'ALIENS' miniature sets for release in March.
The four sets feature 30 mm unpainted, plastic miniatures, that require assembly, from the ALIENS movie. These sets are intended for hobbyists, collectors, or gamers to enhance their tabletop RPG experience. There are two sets featuring survivors of alien attacks, Heroes of Hadley's Hope and Sulaco Survivors. Heroes of Hadley's Hope comes with enough components to build 13 different miniatures and instructions to build. It retails for $25.00. The Sulaco Survivors set features a P-5000 Power Loader piloted by Ripley, a Ripley, a Newt, a Bishop, and a Broken Bishop as well as building instruction sheets. This set retails for $15.00.
The two xenomorph sets are Alien Warriors and Alien Queen. The Alien Warriors set comes with enough parts to make 12 Alien Warriors and an instruction sheet. It will retail for $25.00. The Alien Queen is a single model set that comes with a plastic sprue and instruction sheet. This set retails for $15.00.
Gale Force Nine also recently released ALIENS: Ultimate Badasses and ALIENS: Get Away from Her You B***h , two new expansions for the ALIENS board game (see "Gale Force Nine Unveils Two New Expansions For 'ALIENS' Board Game").
Click on Gallery below for full-size images!