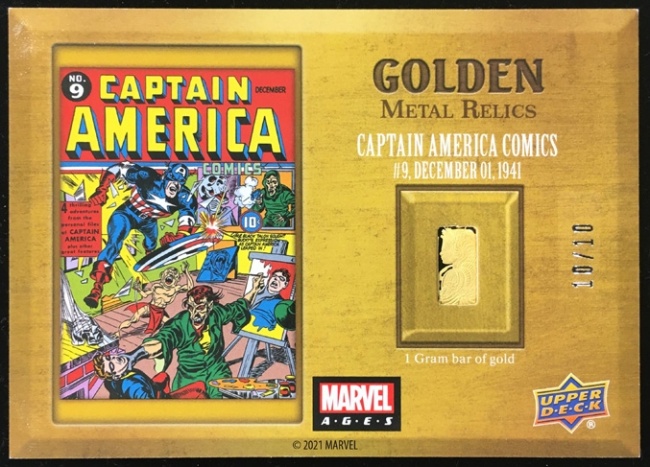 Upper Deck Entertainment unveiled
Marvel Ages Trading Cards
, a set of non-sport trading cards, for release in February.
This new set of trading cards offers a unique retrospective on 80 years of Marvel Comics through iconic relics found in packs. Collectors can open packs containing cards with original sketches, clippings of legendary comic books, or even cards with a PAMP Suisse one gram gold bar embedded in them. Packs come with 12 cards with 16 packs in a box. Each box contains 4 base set foil parallels, 8 photo variant base cards, 2 Decades cards, and a Flavorful or Word Cloud card, and boxes come 10 to an inner case.
Upper Deck also released a Marvel Masterpieces trading card set, featuring art by David Palumbo, in September (see "'Marvel Masterpieces' Return").
Click on Gallery below for full-size images!