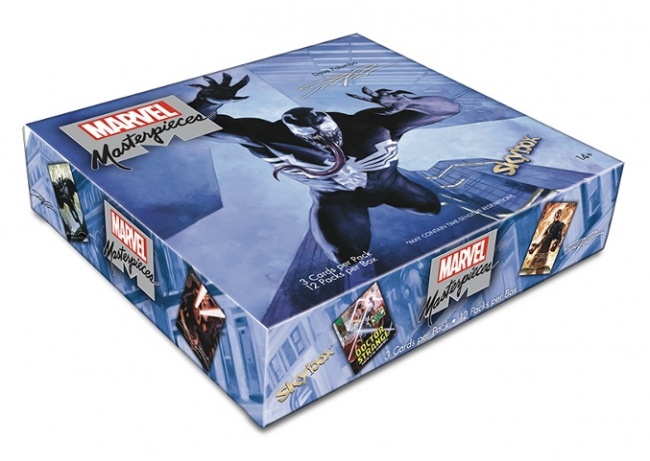 Upper Deck will release a new
Marvel Masterpieces
trading card set, featuring art by David Palumbo, in September. The set features 135 new original paintings by Palumbo, which took nearly two years to complete.
The serial-numbered based set includes parallels that extend to four tiers of rarity. Insert sets include Mirage lenticular cards, Holofoil cards, textured Canvas cards, and Battle Spectra metallic foil inserts. Numbered "What If..." variants, Preliminary Art Variants, hand-signed autograph cards, and Metallurgy metal cards, which debut in this set, are also included.
Redemption cards for original art paintings and original preliminary art, all by Palumbo, are also included. An average of one sketch card is found in each box.
Marvel Masterpieces
trading cards were originated by Skybox in 1992 with a set by Joe Jusko. Series 5, released in 1996, featured art by Palumbo's mother, Julie Bell, and stepfather, Boris Vallejo. Upper Deck released its first set in 2007, using rights it obtained in its acquisition of Fleer, which had acquired Skybox, in 2005 (see "
Upper Deck Revives 'Marvel Masterpieces'
").
Click Gallery below for sample cards!