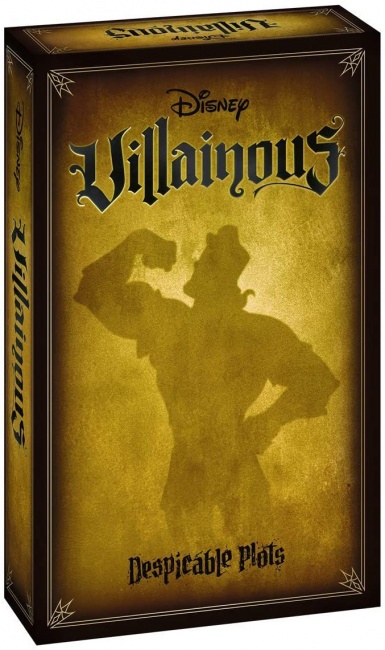 Ravensburger NA announced both
Disney Villainous: Despicable Plots
and
Pusheen the Cat: Purrfect Pick Card Game
for release in February.
Disney Villainous: Despicable Plots adds three new villains, Gaston (Beauty and the Beast), Lady Tremaine (Cinderella), and the Horned King (The Black Cauldron), for players to use to fend off heroes like Cinderella, Belle, the Beast, Taran, Princess Eilonwy, and Hen Wen. This game can be combined with other Disney Villainous games (see "New 'Villainous' Expansion Goes From 'Wicked' To 'Wretched'" and also, "More Villainy for 'Disney Villainous'") to allow up to six players to play. The game box comes with 3 game pieces, 3 Villain Realms, 135 illustrated cards, 55 tokens, a tile, 3 reference guides, 3 Villain Guides, and a rulebook. It supports two to six players and will retail for $24.99.
Disney Villainous: Despicable Plots will release on February 28.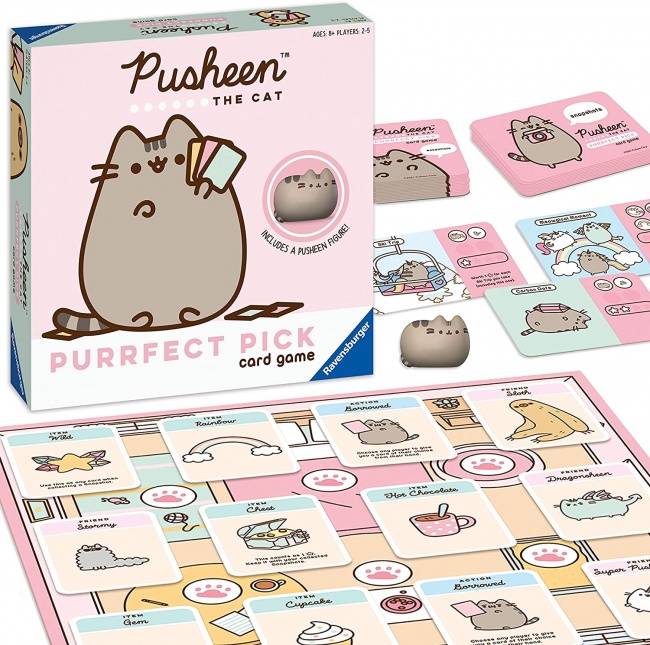 Pusheen the Cat: Purrfect Pick Card Game
is a family game starring the fan-favorite, fluffy cartoon cat from Claire Belton and Andrew Duff's webcomic strip. Players can explore either side of the double-sided game board, which features Pusheen's house and the park, and collect Essential cards or take Snapshots of Pusheen's weekend with friends. The game box comes with a Pusheen figure game piece, 76 Essentials cards, 36 Snapshot cards, a double-sided game board, and instructions.
This game is for two to five players, ages 8 and up, and plays in 30 minutes. It will retail for $19.99 and will release on February 18.