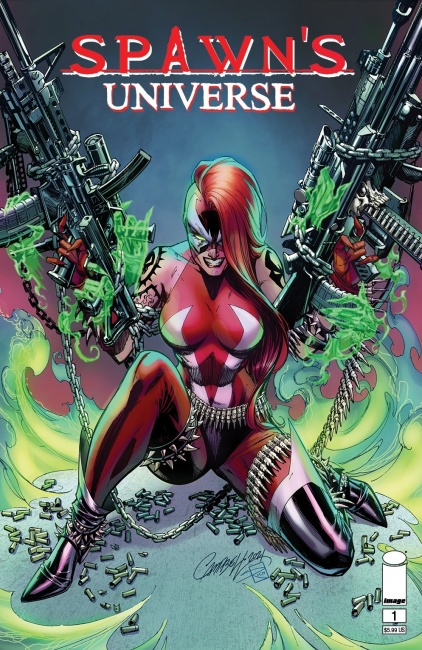 Image Comics partner and toy magnate Todd McFarlane announced plans at the Annual ComicsPRO Conference Thursday to launch a multi-character comic universe built around his character Spawn,beginning with four new titles this year. And since it's 2021, plans for the universe also include uses of the characters beyond comics as well.
The four new comic series launching this year, which McFarlane dubbed "The Year of Spawn," are:
Spawn's Universe
. Launching in June, this first title in the new universe will set the stage for other new monthly titles.
King Spawn
#1 will launch in August.
Gunslinger Spawn,
launching in October, stars the character that's been a big hit among the fanbase over the past year.
The Scorched
will be a team book banding together Spawn, Redeemer, Gunslinger, Medieval Spawn, and She-Spawn, a team that will shift in future months. New villains will also be introduced. No launch month was announced for this title.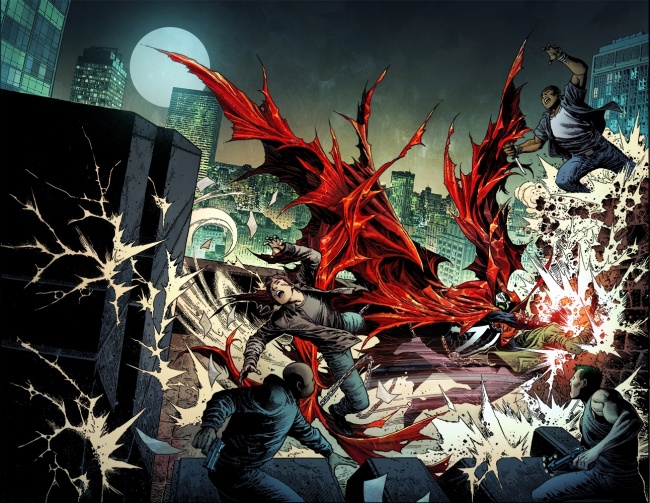 Talent associated with the new initiative includes Art Adams, Jason Shawn Alexander, Carlo Barberi, Brett Booth, J. Scott Campbell, Greg Capullo, Donny Cates, Jim Cheung, Mike del Mundo, Javier Fernandez, David Finch, Jonathan Glapion, Kevin Keane, Aleš Kot, Puppeteer Lee, Sean Lewis, Sean Gordon Murphy, Ben Oliver, Stephen Segovia, Paulo Siqueira, Marc Silvestri, Marcio Takara, and Frank Quitely.
"This is a long-intended plan that will need the help of dozens and dozens of creators to help create hundreds and hundreds of characters," McFarlane said of the new initiative. "And then to reward those creators if any of their ideas pay off in a big way outside of the comic industry. The quest isn't to have our ideas exclusively live in the comic book industry but to have merit and value outside of that industry as well."
McFarlane has been on a role with
Spawn
over the couple of years, beginning with the run-up to
Spawn
#301, which made the title the longest-running independent comic series, and continuing in the Covid era (see "
Image Hits Six Figure Print Runs on Two Current Comics
").
Two pieces of art were released. A cover for
Spawn's Universe
#1 by J. Scott Campbell, and an interior spread from the title by Jim Cheung with colors by FCO Plascencia.
Click Gallery below for full-size pics!