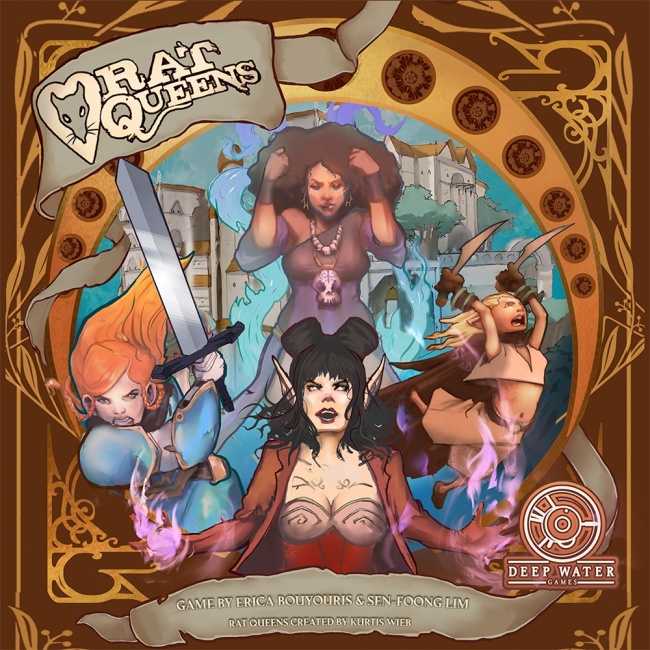 Deep Water Games has announced a deal to produce
Rat Queens: The Board Game
, based on the Image Comics series by Kurtis Wiebe.
In
Rat Queens: The Board Game
, players act as the characters from the comic, Hannah, Violet, Dee, and Betty, as they confront boss battles using a combination of cards and dice. Along the way, they must also balance the relationships between the characters and their chaotic actions.
The fully cooperative deck building style game is intended for 1 to 4 players, and plays in less than an hour. It was designed by Erica Hayes-Bouyouris (
Steven Universe Miniatures Game
,
Bosk
) and Sen-Foong Lim (
Kingdom Rush, Legend of Korra
).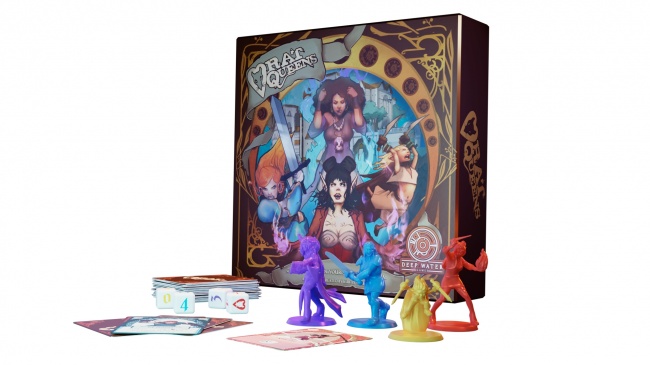 In a press release,
Rat Queens
creator Kurtis Wiebe stated, "I've always wanted to see some form of adaptation of
Rat Queens
into game form. The series is clearly inspired by my early years of playing RPGs with friends and to have Deep Water Games do their spin on the series is very exciting. I can't wait for everyone to get their hands on the game, it looks fantastic and it rings true to the tone and chaos from the comic series. To the Slaughter!"
Deep Water Games plans to raise funding for the production of
Rat Queens: The Board Game
through a Kickstarter campaign this summer. Details about the game including release date and MSRP have not been announced.
The
Rat Queens
comic ranked in at 203 on Diamond's Top 500 as recently as last October (see "
Diamond's Top 500 Comics--October 2020
").
Rat Queens: The Board Game
reverses the path taken by Deep Water's
Claim
, which inspired a comic book of its own last year (see "
'Claim' Goes from Game to Comic
").