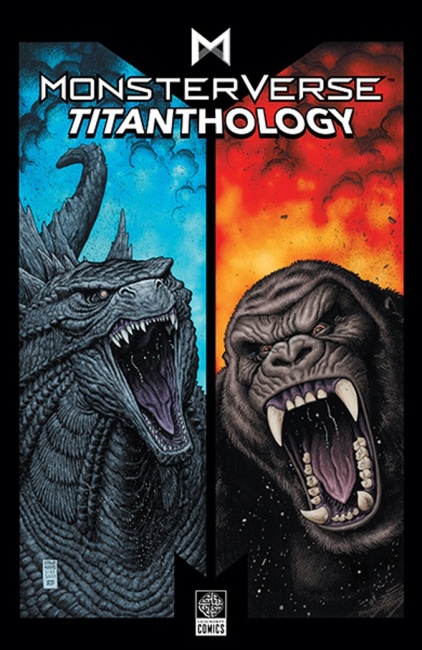 Legendary Comics will launch a
Godzilla vs. Kong
publishing program with its first titles in March.
This new program kicks off in tandem with the release of the Godzilla vs. Kong movie (see "'Godzilla vs. Kong' Moved Up"), and will include prequel GNs, children's books, an art book, a novelization, and a special anthology of past stories.
The product slate is as follows: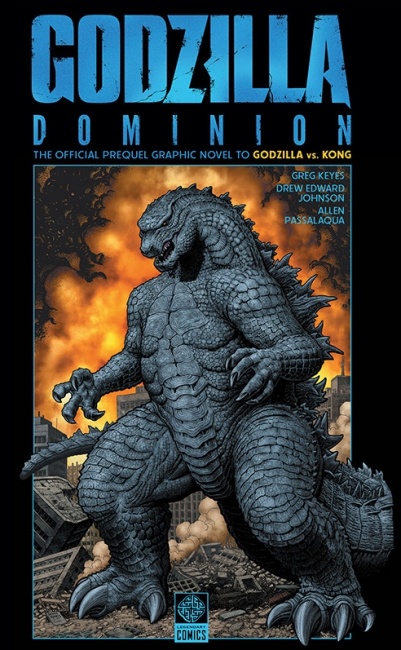 Godzilla Dominion
: It is a prequel graphic novel written by Greg Keyes with art by Drew Edward Johnson that tells a story that picks up after
Godzilla: King of the Monsters
. The reign of Godzilla has begun, and this book is told from his point-of-view. It will arrive on March 30 with an MSRP of $16.99.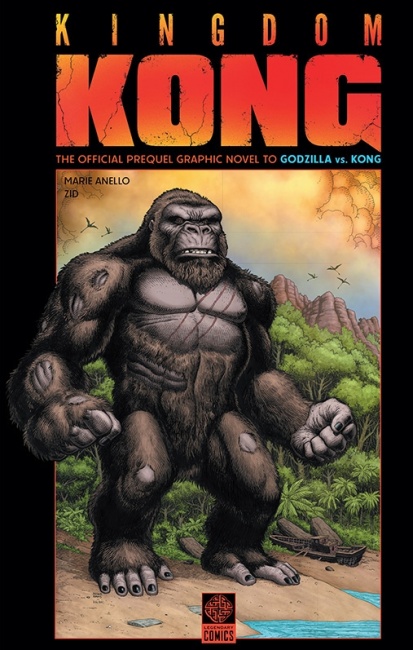 Kingdom Kong
: This is a sequel to the graphic novel
Skull Island: Birth of Kong
and a prelude to the film
Godzilla vs. Kong
. It follows a group of pilots as they explore Skull Island and is written by Marie Anello with art by ZID. This book also arrives on March 30 with an MSRP of $16.99.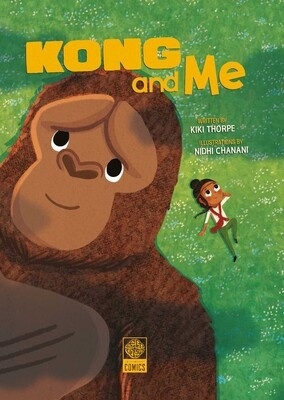 Kong & Me
: This children's book is written by
New York Times'
bestselling author Kiki Thorpe with illustrations by Nidhi Chanani. It is centered around Kong and a new friend spending a day on Skull Island, and will be available on March 30 with an MSRP of $19.99.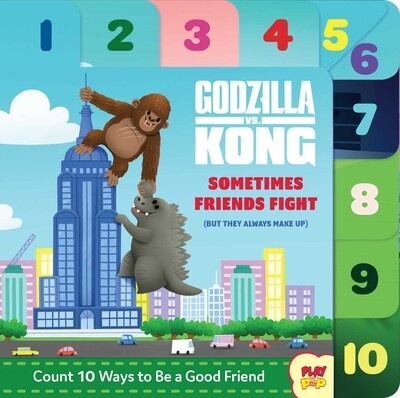 Godzilla vs. Kong: Sometimes Friends Fight (But They Always Make Up)
: This is a family-friendly board book that teaches readers about how friends can have misunderstandings and still make-up. It is illustrated by Carol Herring and will be available on April 6 with an MSRP of $9.99.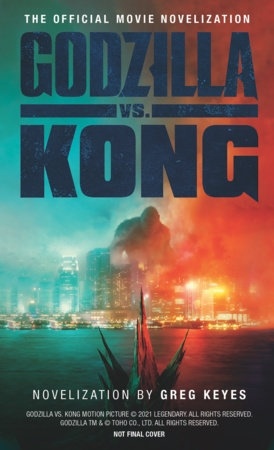 Godzilla vs. Kong: The Official Movie Novelization
: The official movie novelization, written by Greg Keyes, will be out on April 6 with an MSRP of $8.99.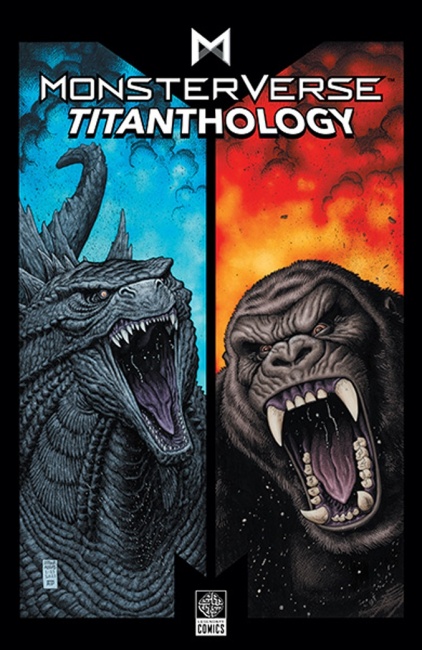 Monsterverse Titanthology Vol 1
: This book collects previously released graphic novels,
Skull Island: The Birth of Kong
(2017) and
Godzilla: Aftershock
(2019), for release May 11.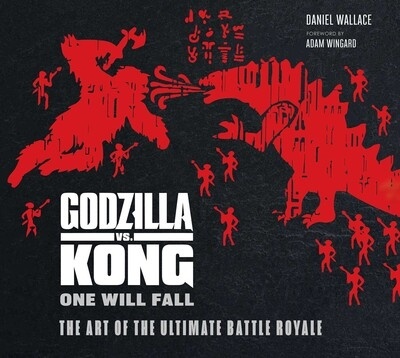 Godzilla vs. Kong: One Will Fall, The Art of the Ultimate Battle Royale
: An art book for fans who specifically want to see behind-the-scenes of how the movie was made. This book features exclusive concept art, pre-production materials, on-set photography and insight from the filmmakers, and will arrive in stores on May 21 with an MSRP of $45.00.
Click Gallery below for full-size images!