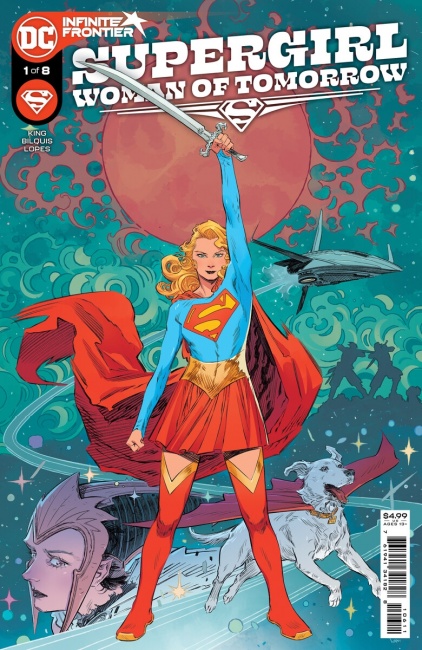 DC Comics announced
Supergirl: Woman of Tomorrow
#1 for release on June 15.
Supergirl is headlining a new limited series in Supergirl: Woman of Tomorrow, which will be part of the Infinite Frontier era (see "DC Announces 'Infinite Frontier' to Follow 'Future State'"). This new eight-issue series is written by Eisner Award winner Tom King, who recently lent his talents to the 12-issue run of Rorschach (see "Tom King, Jorge Fornes Take on 'Watchmen' Character"). It also features the art of Eisner Award nominee Bilquis Evely (see "Preview: 'The Sandman Universe' #1") and Mat Lopes.
In this series, Kara Zor-El is sought out by an alien girl to help avenge the destruction of her homeworld. Supergirl, Krypto, and the alien venture into space to find the villains that were responsible for the planet's annihilation. The cover for this book is rendered by Bilquis Evely and Mat Lopes, and it will retail for $4.99 upon release.
Click on Gallery below for full-size images!