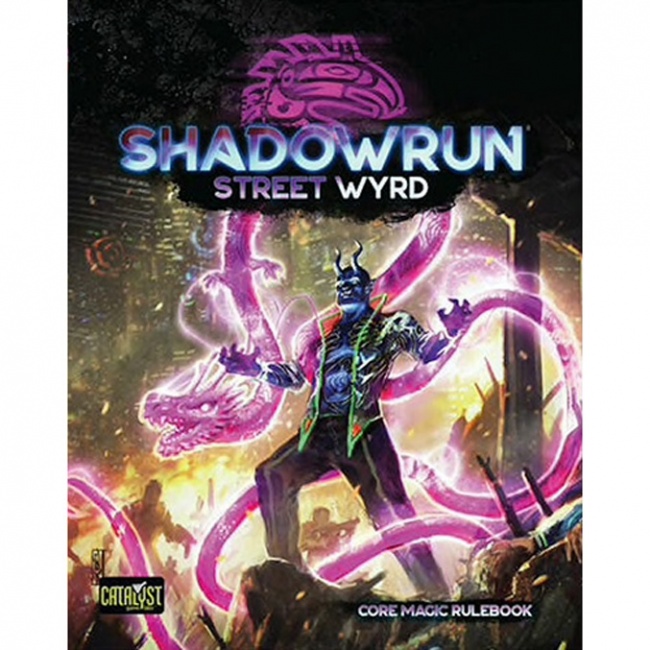 Catalyst Game Labs announced
Shadowrun: Street Wyrd
, a new core magic rulebook for
Shadowrun RPG
, for release on March 24.
This rulebook adds new spells, spirits, metamagics, traditions, and adept powers to Shadowrun RPG. It also offers players the ability to create their own spells through a new spell-creation system used for all Shadowrun, Sixth World spells. Additionally, the rulebook offers flavor and background to help players understand magic's place in the Sixth World.
Shadowrun: Street Wyrd will retail for $44.99.
Catalyst Game Labs also released Shadowrun: Collapsing Now in Q1 (see "Catalyst Game Labs Will Release 'Shadowrun: Collapsing Now' in Q1").