Tokyopop has a diverse array of projects in the works for later this year, including three new yaoi (boys love) manga, a Resident Evil graphic novel, and a new Disney manga, Stitch and the Samurai.
During the NYCC Metaverse panel last October, Tokyopop announced it would produce a graphic novel adaptation of the CG animation series Resident Evil: Infinite Darkness, although no information is available yet on the creative teams or the release date. This year marks the 25th anniversary of the game.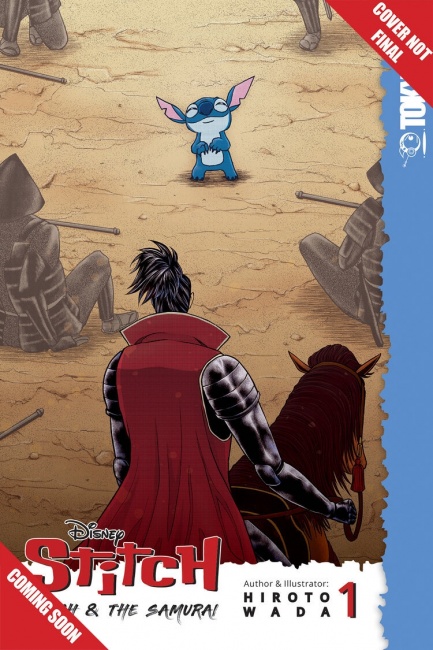 Much more immediate is the release of Vol. 1 of
Disney Manga: Stitch and the Samurai,
which will be out on April 7 with an MSRP of $10.99. In this manga, which was produced in Japan, Stitch's spaceship malfunctions and he crash-lands in Sengoku-era Japan, the time of samurai and warlords. Stitch is found by a samurai who is disarmed by his cuteness and decides to bring him home, where the little "blue tanuki," as the samurai calls him, proceeds to cause all kinds of trouble. The second volume is available for preorder now and will be out in June.
Tokyopop also has three new yaoi one-shot manga lined up for the summer: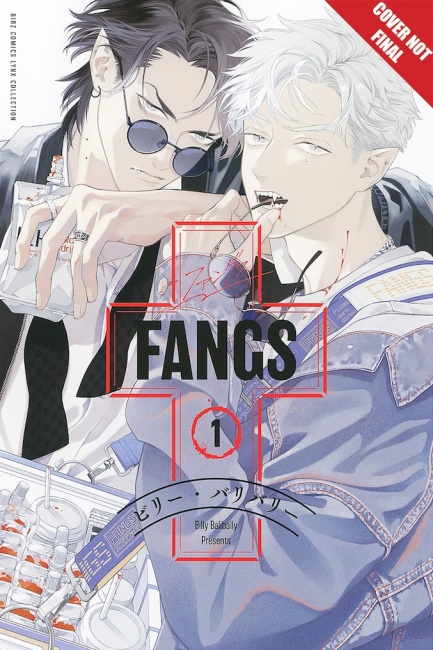 FANGS
by Billy Balibally: FANGS is the acronym of the vampire association that keeps an eye on the well-being of the undead. En learns about this when a vampire bite at a club turns him into a vampire himself and he is assigned an older vampire, Ichii, as a mentor to help him adjust. FANGS also pairs up vampires as feeding partners, so that they won't run off and bite random humans. The senior vampires all want to pair up with newcomer En, but he's only interested in one partner, and that's Ichii. (June, MSRP; $14.99)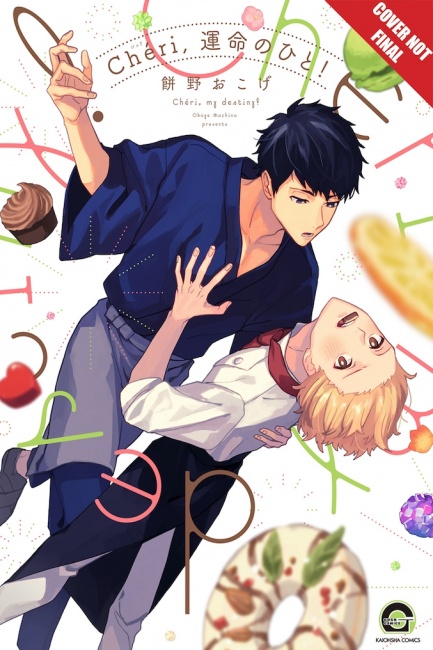 Chéri, My Destiny!
by Okoge Mochino: Kaoru, who studied the art of pastry-making in France, has just opened a French-style patisserie, but he can't seem to woo customers away from Soujirou's traditional Japanese pastry shop. Determined to demonstrate that French is the way of the future Kaoru sends some chocolates to Soujirou, but Soujirou's gracious response turns Kaoru's attitude from sour to sweet. This manga would be a good pick for fans of Fumi Yoshinaga's
Antique Bakery.
(July; MSRP $12.99)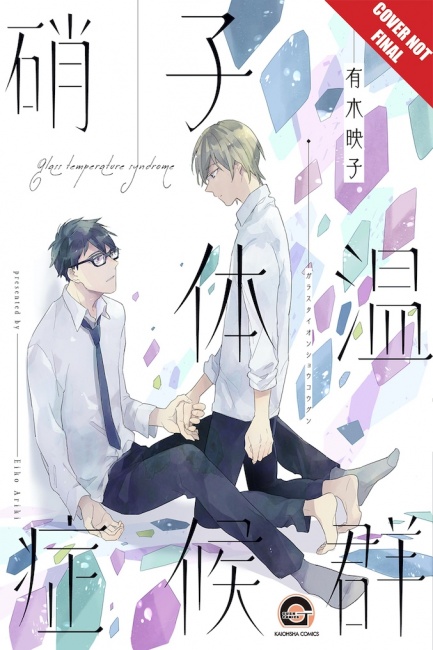 Glass Syndrome
by Eiko Ariki: Nijou, has hit the manga trifecta: He's smart, handsome, and athletic. Despite a bad case of impostor syndrome, he's also the class president, so the teacher sends him to check on Toomi, who has been skipping school. Toomi responds to Nijou with anger, but then Nijou finds out Toomi's secret: He has been performing on camera, in drag, so he can earn enough money to pay his father's debts. Now Nijou has to struggle with not only how to handle this information but also his new feelings for Toomi's persona but also Toomi himself. (August; MSRP: $12.99)
For more great Manga Week coverage, click here!