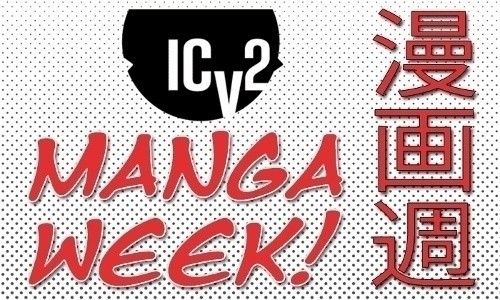 An ICv2 Release
. ICv2 is pleased to announced that it has launched its annual Manga Week event, sponsored this year by VIZ Media, Tokyopop, and NPD. During Manga Week, ICv2 will feature special manga content, including market reports, tips, news, and interviews.
"Manga had a spectacular year in 2020 despite the global Covid pandemic" ICv2 Publisher Milton Griepp said in a statement accompanying the announcement. "Readers have been diving into manga as a big form of Covid era entertainment, and there's growth across the board, even in the channels most affected by Covid shutdowns. Now more than ever, understanding this key category is critical, and we're proud to contribute to that understanding by covering it in depth during this special focus week. We want to thank our sponsors, VIZ Media, Tokyopop, and NPD for their support."
Watch ICv2 every day during Manga Week for more on what's happening in this critical segment of the graphic novel market.
Here's the full linked list of Manga Week articles:
Another Big Growth Year for Manga in 2020
Top 10 Manga Franchises – Fall 2020
Seven Seas Licenses 'Kamen Rider' Manga
Review: 'My Hero Academia Team-Up Missions' Vol. 1 (Manga)
Most Efficient Manga Series for Retailer Shelves
Seven Seas Announces New Fantasy, Isekai Manga Licenses
'Star Wars: High Republic' and New Junji Ito on Deck at VIZ
Manga Pick Hits: March 2021
ICv2 Interview: VIZ Media Vice President Publishing Sales Kevin Hamric
Square Enix Debuts New Series in 2021
Tokyopop: Boys Love, Resident Evil, and Disney Manga
ICv2 Interview: Tokyopop CEO Stu Levy
Seven Seas Announces New Romance, Comedy, Mature Readers Licenses
Yen Licenses Bungo Stray Dogs Beast, More Manga
VIZ Hires Licensing, Promotions Exec
ICv2 Interview: Yen Press Publisher Kurt Hassler