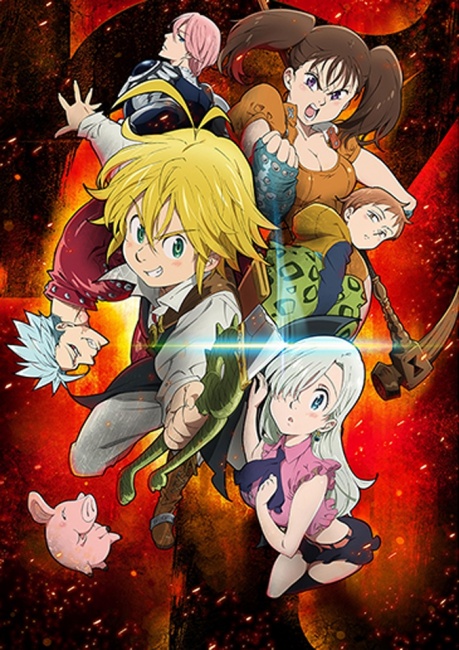 Bushiroad announced
The Seven Deadly Sins
set and other titles coming to
Weiss Schwarz TCG
at the
Weiss Schwarz
Week online event. All of these products are scheduled to release throughout 2021.
Weiss Schwarz TCG is expanding in a big way, and adding popular animation IPs to their already vast line of sets. The biggest announcement of the week was for that The Seven Deadly Sins, an animated title that streams on Netflix, will become the first English edition original title to be released in 2021. Its release will come in the form of a Trial Deck+, Booster Pack, and Supply set which will be available in July.
Other new animation titles coming soon to Weiss Schwarz TCG were also covered over the course of the online event. The products included releases from the Japanese edition of Trial Deck+ BanG Dream! Girls Band Party [Mofornica], Extra Booster Morfonica x RAISE A SUILEN from BanG Dream!, Booster Pack Sword Art Online –Alicization-War of Underwold Vol.2, and Booster Pack That Time I Got Reincarnated as a Slime Vol.2.
Thec company also updated what was happening on Bushiroad Remote Fight, the company's official Discord server, during Weiss Schwarz Week. Bushiroad hosted a Deck Building Workshop for new players, a Deck Drafting Challenge, and 32-player tournament through the server. Players participated in these events from all over the world.
Bushiroad announced Weiss Schwarz:Kaguya-sama: Love is War Trial Deck+ and Booster Pack for release on June 25 (see "'Kaguya-Sama: Love Is War' Comes to 'Weiss Schwarz'").
Click on Gallery below for full-size images!