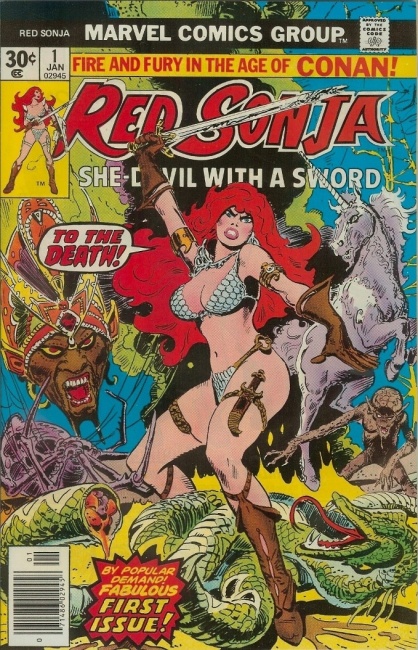 Comic creator Frank Thorne has passed away, publisher Dynamite Entertainment posted on
Twitter
. He was 90 at the time of his death on March 7.
Thorne started working in comics in 1948(!), but was best known for his work on Red Sonja, a character he started drawing in 1976, at a time when the character was being developed in the Robert E. Howard Conan universe by Barry Windsor-Smith and writer Roy Thomas. Thorne provided most of the art for the Red Sonja solo series, which ran from 1977-1979.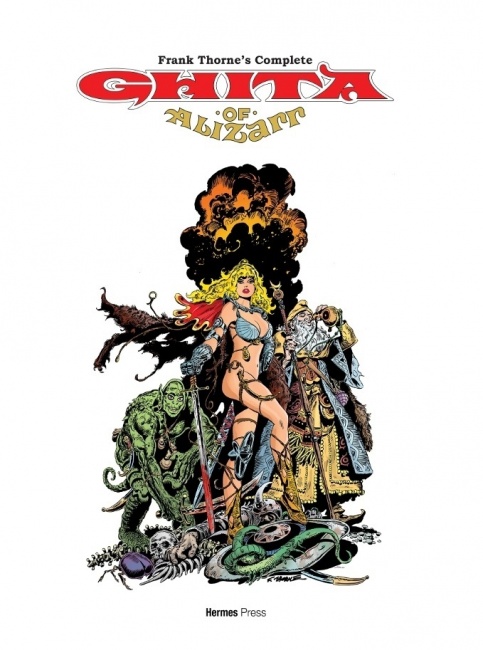 Thorne also created some of his own characters, including Ghita of Alizarr in an original graphic novel, Lann in
Heavy Metal
, Danger Rangerette in
National Lampoon
, and others.
Thorne worked for Standard Comics and DC in addition to Marvel; did newspaper strips, including Perry Mason; wrote a number of books for Fantagraphics Books; and did magazine illustration work for
Playboy, Hustler, High Times
, and
Vanity Fair
.
Former DC publisher Paul Levitz called Thorne "...an artist who progressively developed his style into a more and more personal expression," and "a man of talent, charm and great wit," in a post on
Facebook
.
Hermes Press has released a number of collections of Thorne's creator-owned work in recent years. Dynamite Entertainment is the publisher of Thorne's Red Sonja work.