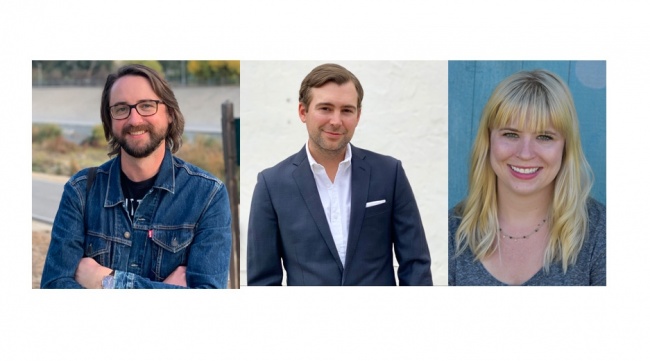 IDW Media Holdings added three new hires in two different divisions: one to IDW Publishing and two to IDW Entertainment.
On the IDW Publishing side, Mark Doyle was appointed to the position of Editorial Director of Originals. Doyle was Executive Editor at DC, where he served for 14 years, but was let go during a DC mass staff reduction in 2020 (see "DC Implosion - Major Staff Cuts"). DC's loss seems to be IDWP's gain, and in his new role, Doyle will be responsible for acquiring and developing original materials for comic books and GNs. He will also direct brand strategy for the Publishing team and lead editorial strategy for the division's original content portfolio.
On the IDW Entertainment side, Jonny Gutman was appointed the Vice President of Series and Cassie Conaway became the Director of Development. Gutman previously held the position of Senior Director of Longform Premium Content at Funny or Die, and will be responsible for managing creative development and production strategy for original scripted content. Conaway was a Creative Executive at AGBO Films where she was one of the points on SYFY's Deadly Class and Amazon's Citadel. In her new role, she will manage the development of a drama and comedy slate based on graphic novels, prose, and other source material.
Click on Gallery below for full-size images!