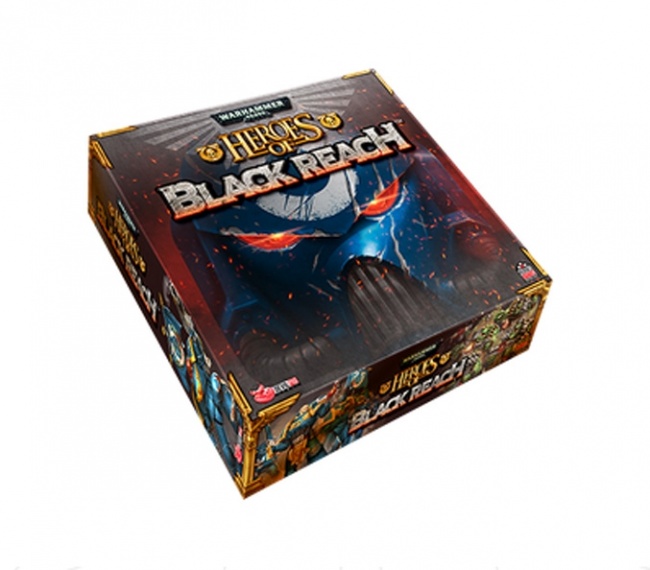 Asmodee USA unveiled
Warhammer 40,000: Heroes of Black Reach
for release into U.S. retail on April 30.
Warhammer 40,000: Heroes of Black Reach by Devil Pig Games is headed back to U.S. game stores via Asmodee USA. It was last released into the U.S. by Iello USA in 2018 through an Elite Retailers Program (see "'Heroes of Black Reach' Joins Elite Release Program"). The Asmodee USA released version will retail at a lower price of $69.99 compared to Iello USA's MSRP of $74.99. No word has been given as to whether or not the box contents has changed.
Games Workshop recently previewed two board games of its own for Warhammer 40,000 which will release later in 2021 (see "Games Workshop Previews Two New Space Marine Board Games for 'Warhammer 40,000'").