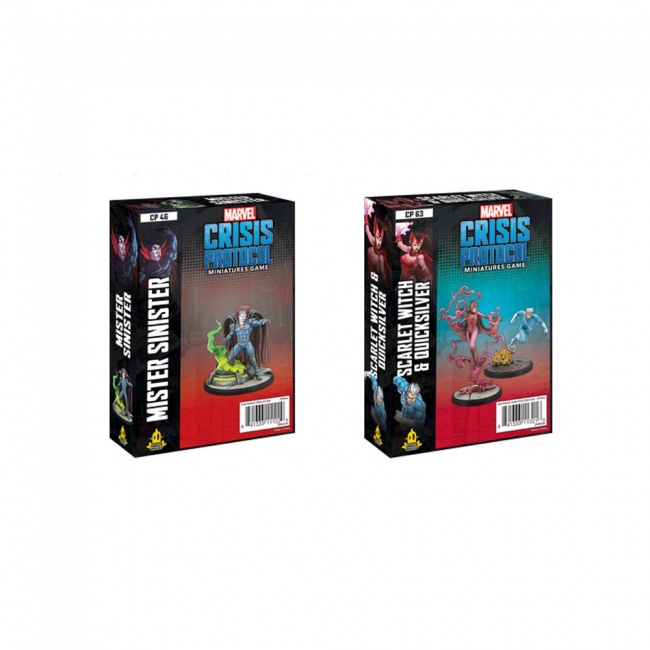 Atomic Mass Games announced
Mister Sinister
and
Scarlet Witch and Quicksilver
, for
Marvel Crisis Protocol
, coming to retail in April.
The Mister Sinister set features a transformed Nathaniel Essex as the longtime nemesis of the X-Men. This single figure set comes with a sculpt of Mister Sinister stepping out of a broken transformation chamber. It will retail for $24.95.
Scarlet Witch and Quicksilver features the twins Maximoff as founding members of the Brotherhood of Mutants. As characters in the game, Wanda harnesses the power of chaos magic to defeat opponents and Pietro is strikes at lightning speed. This set will retail for $39.95.
Atomic Mass Games previously announced four new character packs for Marvel Crisis Protocol Miniatures Game to be released in Q2 2021 (see "New Heroes And Villains Join The Fight In 'Marvel Crisis Protocol'").
Click on Gallery below for full-size images!