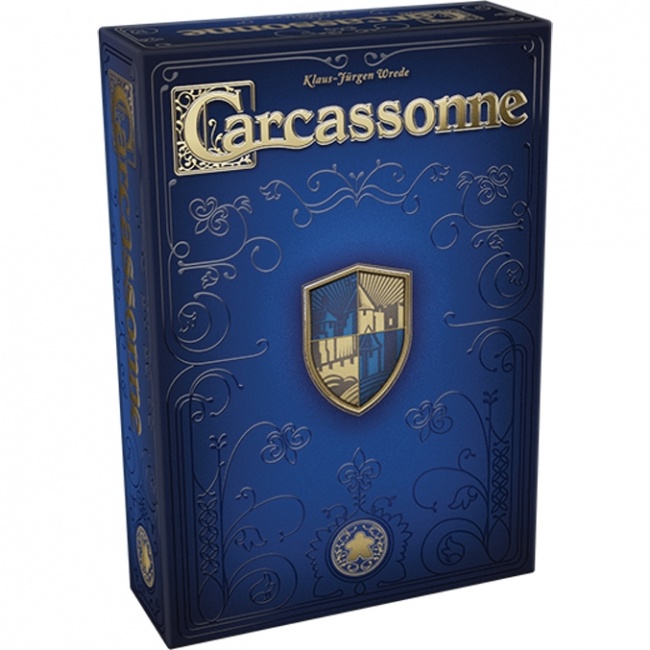 Z-Man Games unveiled
Carcassonne 20th Anniversary Edition
coming soon to retail stores.
The classic, evergreen tile placement game gets an upgrade for its 20th anniversary. The new edition offers a new look, enhanced visuals, and a new gameplay experiences. Tiles feature a high gloss, UV spot print as well as new illustrations and it includes stickers to decorate the various meeples. The game box comes with a rulebook, a supplemental rulesheet, 87 Land tiles, 17 River tiles, 40 Meeples, 5 Abbotts, a scoreboard, and character stickers.
This game is for two to five players, ages 7 and up, and plays in 30 to 45 minutes. It will retail for $49.99.
Z-Man Games unveiled a new edition of Carcassonne: Hunters and Gatherers (see "Z-Man Games Unveils a New Edition of 'Carcassonne: Hunters and Gatherers'").
Click on Gallery below for full-size images!