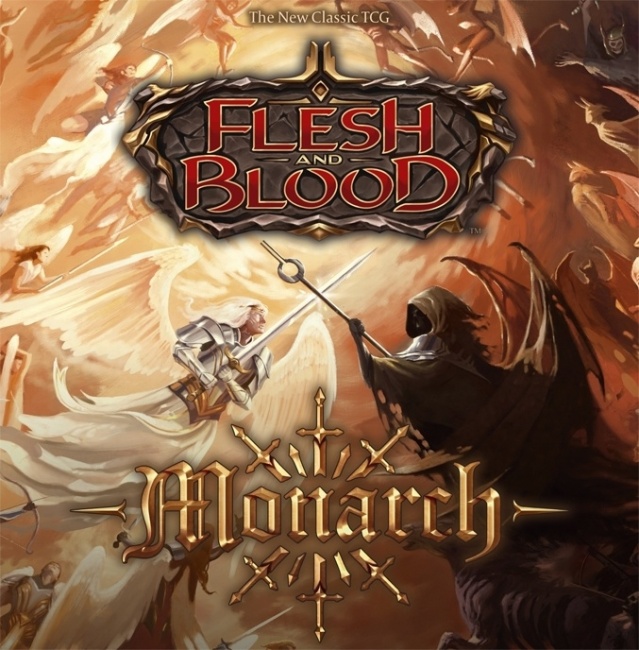 Legend Story Studios announced that the release of
Monarch
, the new
Flesh and Blood TCG
expansion, has been delayed.
The planned Monarch release date has fallen victim to logistics issues caused by the COVID-19 pandemic. Some cargo containers, booked in February to deliver Monarch overseas, are still sitting in port waiting for ships, and LSS's manufacturing partners are experiencing delays in their production schedules. As a result, LSS will now be air-freighting remaining unshipped Monarch product into North America and APAC to reduce the release delay to only one week from its original release date of April 30.
The new release schedule is as follows:
Preview Season: Starts April 12
Prerelease Weekend: April 30 to May 2
Monarch First Edition Release Date: May 7
Monarch Unlimited Europe and NA Release Date: June 4
Monarch Unlimited APAC Release Date: June 11
Legend Story Studios unveiled Monarch, a new set for Flesh and Blood TCG, back in January (see "Legend Story Studios Unveils the Next 'Flesh and Blood TCG' Set").