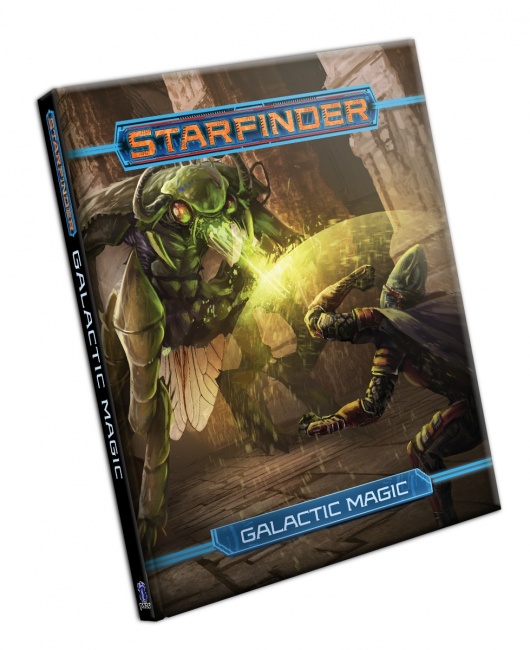 Paizo, Inc. announced
Starfinder Galactic Magic
, a new rulebook for
Starfinder RPG
, for release in November.
Galactic Magic adds arcane options useable by any existing character class. This book contains over 100 spells and several powerful rituals as well as new magic gear, hybrid items, and artifacts. It also contains rules for a brand-new precog class of character that see and change the future by manipulating rolls. Additionally, this book contains information on magical organizations and spellcasting school.
This hardcover book will retail for $39.99.
Paizo, Inc. also announced Tech Revolution, a brand-new technology rulebook for Starfinder RPG, for release in Q3 (see "Paizo Announces a Brand-New 'Starfinder RPG' Technology Rulebook").