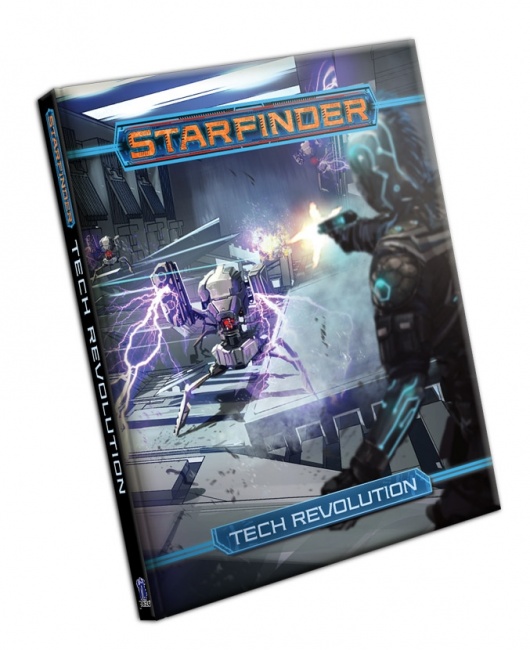 Paizo, Inc. announced
Tech Revolution
, a brand-new technology rulebook for
Starfinder RPG
, for release in Q3.
In this new rulebook, players can find the latest weapons, armor, and other gear to equip their characters for space adventures. This book includes everything from high-power explosives to mysterious alien relics that defy modern science. The rulebook also features Starfinder's newest class, the nanocyte, who use robot nanites to alter their abilities.
Tech Revolution also offers players the chance to customize their own space-age vehicles and piloting robots using a mech combat system. This book will retail for $39.99 upon release, and preorder is expected in August.
Paizo, Inc. also revealed Junker's Delight , the first stand-alone adventure for Starfinder RPG, for release on August 5, 2021 (see "Paizo, Inc. Reveals First Stand-Alone Adventure for 'Starfinder RPG'").