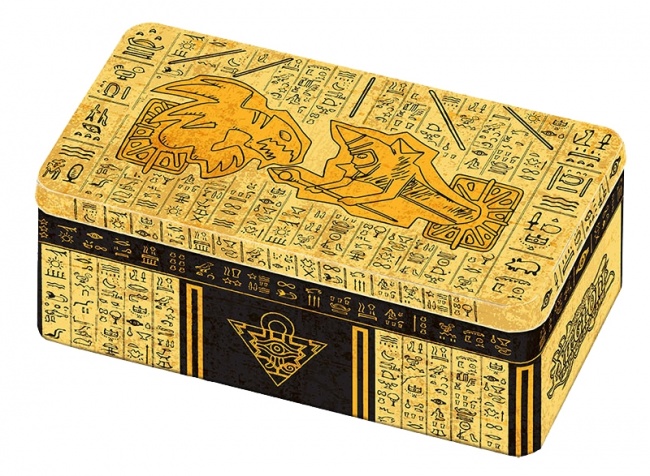 Konami Digital Entertainment updated the details on their upcoming
Yu-Gi-Oh! 2021 Tin of Ancient Battles
which will release on August 27.
The new tin will features the middle section of the mysterious Pharaonic tablet (see "Konami Details Upcoming 'Yu-Gi-Oh! TCG' Releases"). Konami released a mock-up of the tin and its contents which includes 3 extra-large Mega-Packs (each with a Prismatic Secret Rare), 2 Ultra Rares, 2 Super Rares, a Rare, and 12 Commons. This tin will retail for $19.99 upon release.
For more information of Yu-Gi-Oh! releases, check the calendar (see "'Yu-Gi-Oh!' Product Release Calendar for 2020/2021").
Click on Gallery below for full-size images!