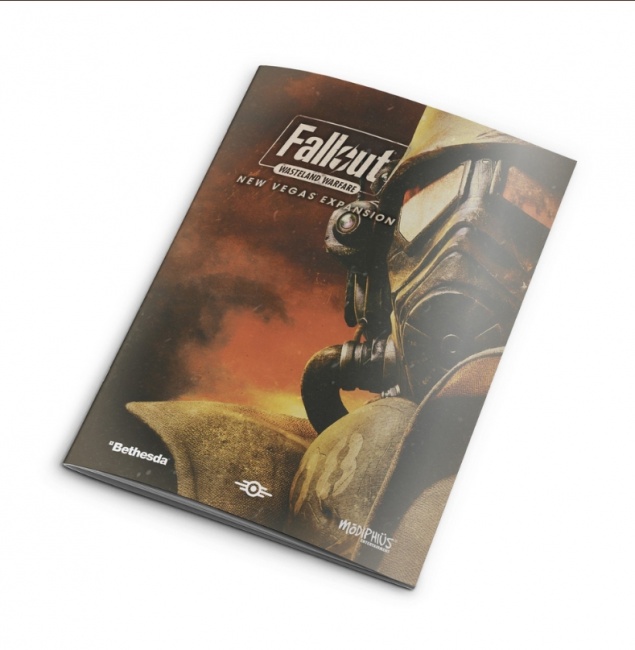 Modiphius Entertainment unveiled
Fallout Wasteland Warfare: New Vegas Expansion
for release in May.
Fallout Wasteland Warfare: New Vegas Expansion is a rules expansion that allows players to add new creatures and characters to games of Wasteland Warfare. This set includes cards for playing with new Fallout: Wasteland Warfare sets, and rules and scenarios for playing games set in New Vegas. It comes with a 40-page rulebook that has a guide to building and painting models for this setting, a miniatures gallery, new rules for storyline events, and a five mission campaign that allows players to fight the battle for the Hoover Dam again with the faction of their choice. The set also comes with 81 Poker and 150 Euro mini pop-out cards.
Fallout Wasteland Warfare: New Vegas Expansion requires the two player starter set to play, and will retail for $43.00
Modiphius Entertainment announced Mojave Expansion, for use with Fallout: Wasteland Warfare miniatures game (see "Modiphius Entertainment Announces New Expansion For 'Fallout: Wasteland Warfare'").