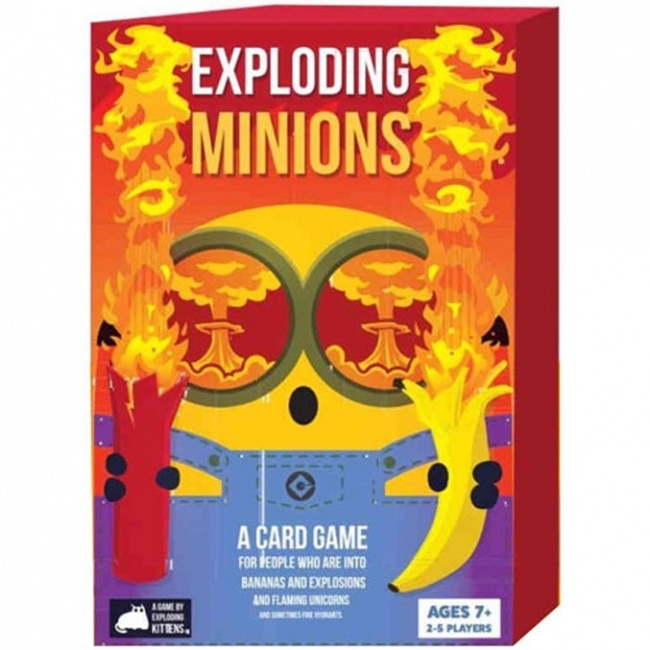 Exploding Kittens will release
Exploding Minions
, a
Minions
-themed version of
Exploding Kittens
card game, into retail in August.
Exploding Kittens card game takes on a new look as the company announced the release of their first licensed version of their flagship title (see "'Exploding Kittens'"). Illumination Entertainment's Minions (see "'Despicable Me 3'") will bring their brand of chaos to the Exploding Kittens franchise to refresh the core game. This spin on the original Exploding Kittens card game will adds new card types, a Clone Card, and magical banana-dogs to the mix. It also features new illustrations that combine Minions and Exploding Kittens, and comes with 72 cards total.
This game is for two to five players, ages 7 and up, and plays in 15 minutes. It will retail for $19.99.