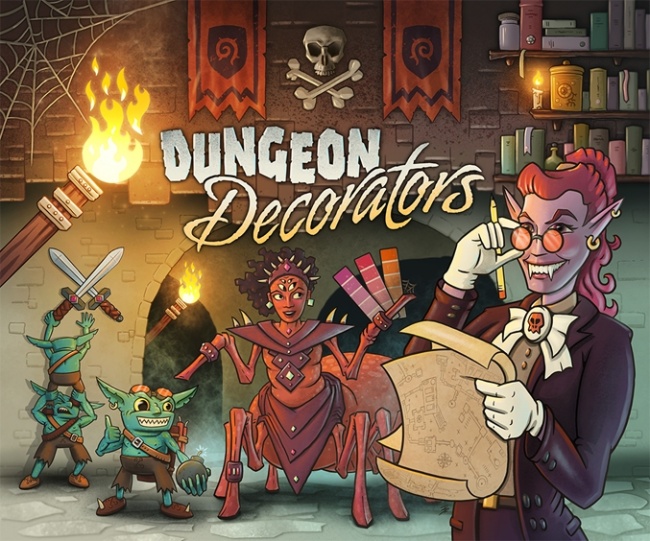 SlugFest Games announced
Dungeon Decorators
, a tile-drafting fantasy game, for release in June.
The evil overlord has died, and along with him, his poor taste in furnishings. Now, the monsters and villains of the realm need to step up their game and create nefarious lairs to become the next boss. In this game, players take on the role of dungeon decorators looking to build cozy homes for their villainous clients. They create lairs by drafting tiles and arranging them to score points. The player who racks up the most points and impresses their client the most wins the game.
The game box comes with 120 dungeon tiles, 10 generic room/hallway tiles, 4 starting tiles, 3 Hourglass tiles, 18 boss goal cards, 36 decoration goal cards, 36 shape goal cards, a draft board, 4 pawns for draft board, a scoreboard, 4 cubes for score board, 50-point chits, player boards, blue and red tile bags, and Assistant chits. This game is for two to four players, ages 10 and up, and plays in 40 to 80 minutes. It will retail for $44.95.
Slugfest Games recently released Allies: Piper vs. Ripsnarl, an expansion for The Red Dragon Inn card game, into trade in Q1 of 2020 (see " Slugfest Games Adds-On to 'The Red Dragon Inn' with a New Expansion").