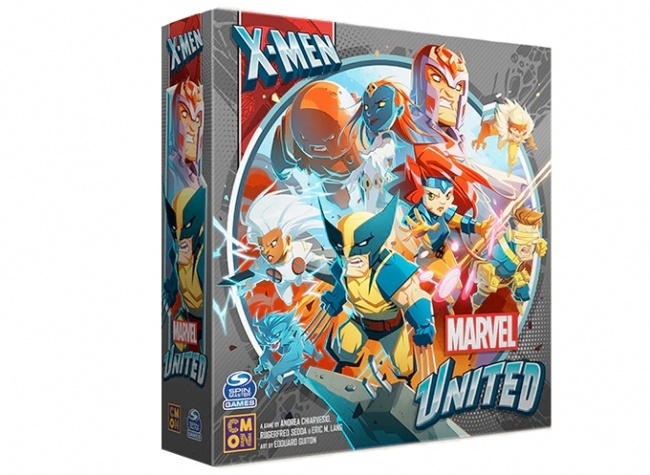 CMON and Spin Master Games have announced
Marvel United: X-Men
, a new core set for the
Marvel United
line scheduled to release in May 2022.
Marvel United: X-Men adds mutant heroes and villains to Marvel United board game, launched last year by CMON and Spin Master games (see "Spin Master Games and CMON Combine Forces on 'Marvel United'"). This cooperative game pits heroes from the Marvel universe against iconic villains using cards and cartoonish miniatures.
The new set allows players to pit mutant characters including Wolverine, Jean Grey, Cyclops, Storm, Beast, and Professor X against villains like Sabertooth and Juggernaut. It also introduces "Anti-Hero" characters who can be played as villains or heroes, with Magneto and Mystique both representing that class. Also new in this version is an expanded five-player game featuring "overlord" style "Super Villain Mode," where one player takes control of the villain and confronts the other players.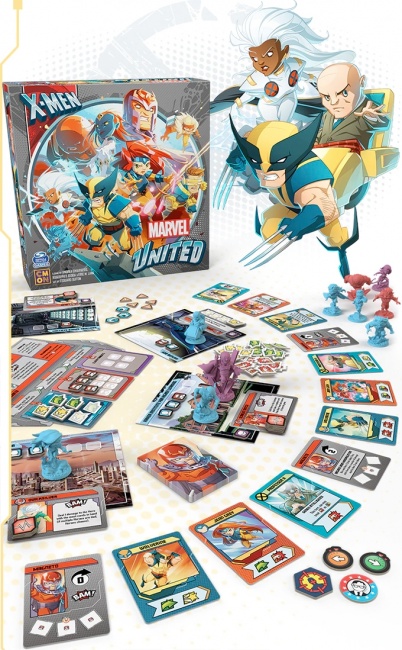 Marvel United: X-Men
comes with 10 unpainted plastic X-Men miniatures, 8 location cards, 1 Mission dashboard, 4 Villain dashboards, 195 cards, 154 tokens, and 1 Villain tracker. MSRP has not been announced. The game is intended for 1 to 5 players, ages 14 and up, and takes about 40 minutes to play.
Click Gallery below to see the miniatures.
As of this writing, CMON has raised $1,956,820 from 14,001 backers (an average of $139.77 per backer) through a Kickstarter campaign to fund production of the game. Backer fulfillment is planned for May 2022, with release into the trade to follow.