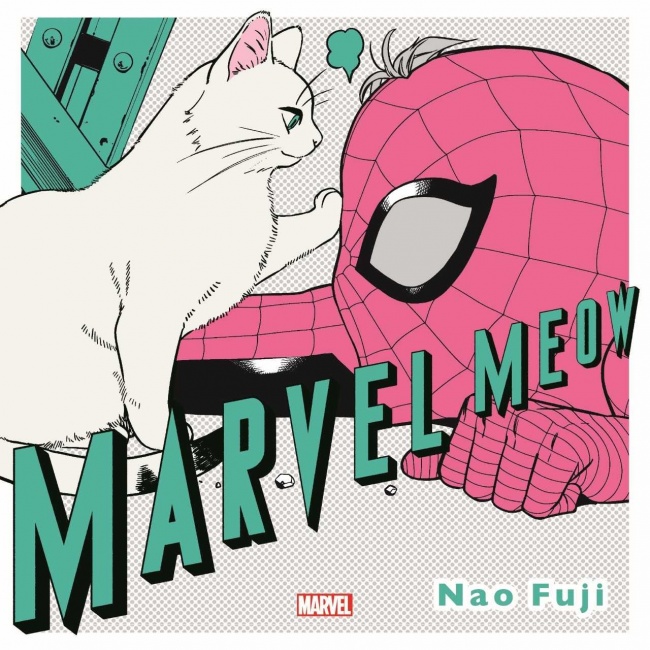 Marvel Comics and VIZ Media will publish Marvel manga in English under a new wide-ranging deal that includes both manga and books, the companies announced today. The first title will be released this fall, with others planned for 2022.
The companies have already been collaborating in Japan, where Viz-related company Shueisha published the manga one-shot
Deadpool: Samurai
last year, and then began publishing an ongoing series in its free digital magazine, Shonen Jump+.
"VIZ is best-in-class for its unforgettable stories, and after the massive success of last year's Deadpool manga, we're thrilled to now be working with them to bring our iconic characters to even more manga fans everywhere," Marvel VP of Licensed Publishing Sven Larsen said in a statement accompanying the announcement.
The first title in this collaboration features Captain Marvel's cat, Chewie, in
Marvel Meow
by Nao Fuji. Marvel previously produced
Marvel Meow
comic variant covers drawn by Nao Fuji in 2019 (see "
Preview: 'Marvel-Meow' Variant Covers
"). This manga offers a cat's perspective of the big world around them, similar to the segments of
The Way of the Househusband
that feature Gin (see "
May 2020 NPD BookScan - Top 20 Author, Manga, Superhero Graphic Novels
"), except Chewie encounters popular Marvel characters like Spider-Man, Iron Man, and Deadpool as well as villains like Thanos and Galactus. It will retail for $14.99 when it comes out on October 12.
In February 2022, Marvel and VIZ will release
Deadpool: Samurai!
, written by Sanshirou Kasama with art by Hikaru Uesugi.
VIZ also revealed that they will release
Secret Reverse
by
Yu-Gi-Oh!
creator Kazuki Takahashi (see"
Yu-Gi-Oh Dominates in Debut
") in Summer 2022.
Click on Gallery below for full-size images!