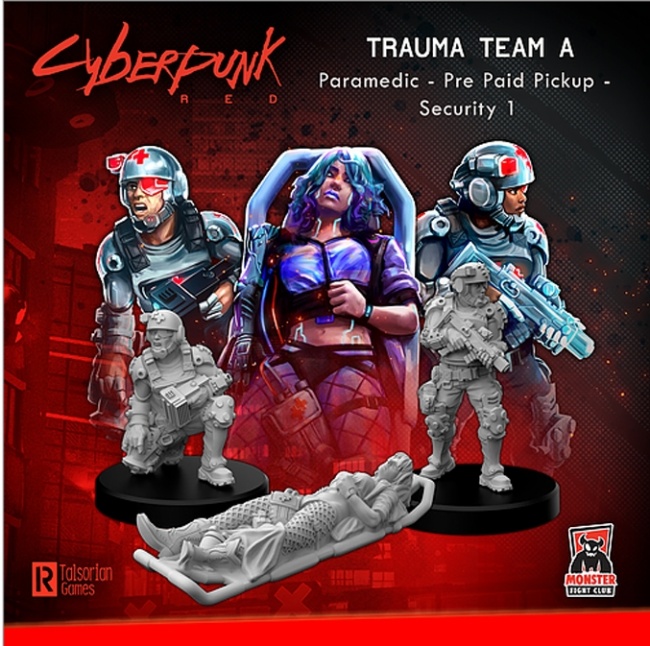 Monster Fight Club will release 11 new miniature sets for their
Cyberpunk RED
miniatures line, which hit stores soon..
With the Cyberpunk RED: Combat Zone KS on the horizon (see "Monster Fight Club Enters 'Cyberpunk Red: Combat Zone'"), MFC has added several new miniatures sets to their Cyberpunk RED line. These sets come with three unpainted miniatures as well as a durable plastic base for each. The models will also require some assembly out of the package and are suitable for age 12 and up.
The upcoming sets are as follows:
Edgerunners A (Solo, Tech, Netrunner)
Edgerunners B (Tech, Nomad, Fixer)
Edgerunners C (Rocker, Netrunner, Media)
Edgerunners D (Solo, Nomad, Media)
Lawmen A (Command)
Lawmen B (Enforcers)
Generation Red A
Generation Red B
Rockerboys A
Trauma Team A (Doc, Holder, Security)
Trauma Team B (Pilot - Security)
Each set will retail for $20.00.
Click on Gallery below for full-size images!