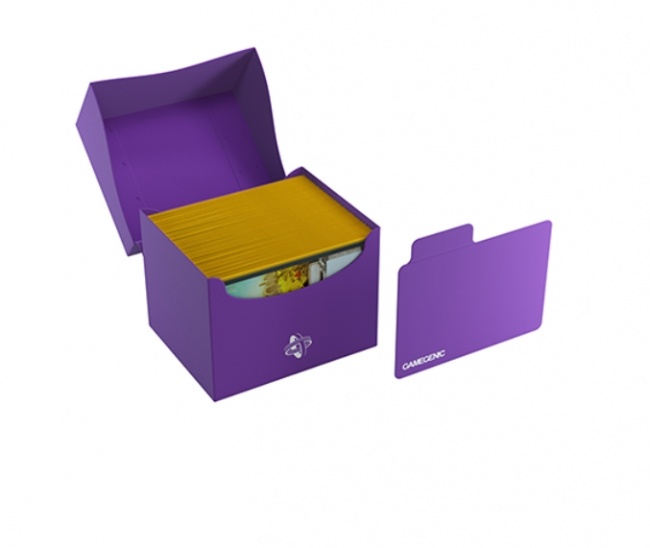 Gamegenic unveiled the
Side Holder 100+ Card Deck Box
series which will release in June 11.
The Side Holder 100+ Card Deck Box series is specifically made to fit 100 double-sleeved cards in thick inner sleeves. This deck box is perfect for housing Magic: The Gathering Commander decks, and is side-loading for horizontal card storage. It also comes with a Flex Card Divider, features a Cobra Neck flap closure, and is acid-free with no PVC. These deck boxes come in the following colors: Black, Blue, Clear, Green, Orange, Pink, Purple, Red, White, and Yellow.
They will retail for $3.49.
Gamegenic released three new premium deck boxes earlier this year (see "Gamegenic Reveals Three New Premium Deck Boxes").