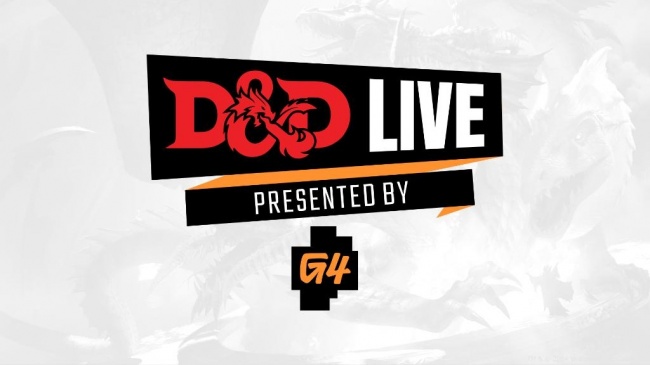 G4-TV announced that they have teamed up with Wizards of the Coast to stream the
D&D Live 2021
two-day event on July 16 and 17.
G4, a beloved gaming TV network that had originally launched in 2002, has picked up where it once left off with their old cohorts, Wizards of the Coast (see "'Dreamblade' December Marketing Campaign" and also, "Interview with Scott Rouse, Part 2"). The network had been dormant since 2014 until their Twitter accounts were reactivated on July 24, 2020 (see Tweet below). They then began consistently releasing teasers for the network's re-launch, which included a revival of Attack of the Show! and X-Play. These teasers eventually led up to the unveiling of D&D Live 2021.
"In 2021, we are expanding D&D Live's impact by partnering with G4," said Nathan Stewart, Level 20 Wizard of the Coast, Head of Franchise. "With G4 joining our party, we aim to bring even more fans to Dungeons & Dragons by showcasing friends adventuring together."
D&D Live 2021 will showcase four games with star-studded casts. These games will feature sessions run by expert DMs, games content, interviews, product announcements, a DM roundtable, and exclusive giveaways. The official cast and scheduling has yet to be announced.