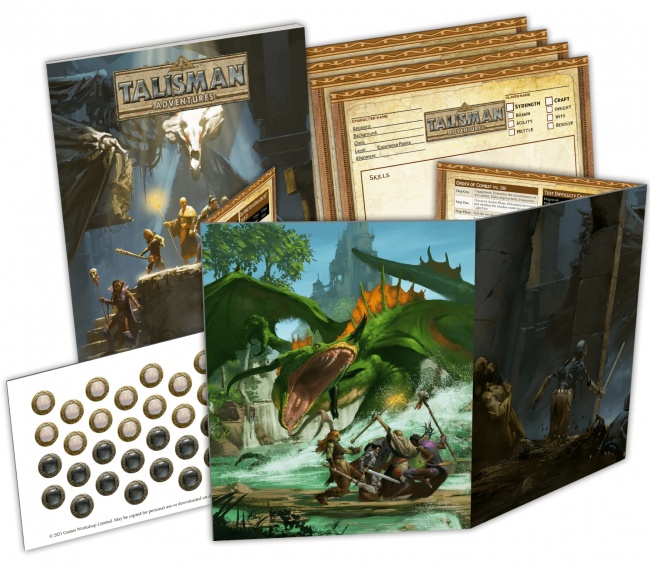 Pegasus Spiele announced
Talisman Adventures Game Master's Kit
and
Talisman Adventures RPG Accessory Pack
for release in the second half of 2021.
Talisman Adventures Game Master's Kit features 24 pages of additional GM guidance and expanded rules. This kit also offers GMs new locations, encounters, and enemies to add to stories set across the Realm. It comes with a four-panel screen, a sheet of Fate tokens, and a set of blank Player Character sheets. The GM Kit will retail for $19.99.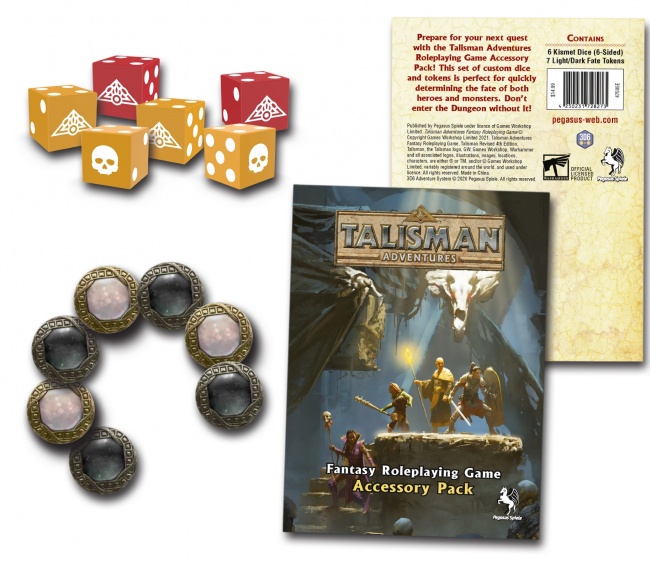 Talisman Adventures RPG Accessory Pack
is a customized dice and tokens pack. It features 6 custom Kismet dice and 7 Light/Dark fate tokens. This product will also retail for $19.99.
ICv2 recently did an interview with Tim Huckelberry, Pegasus Spiele's U.S. Studio Editor (see "ICv2 Interview: Pegasus Spiele U.S. Studio Editor Tim Huckelbery").