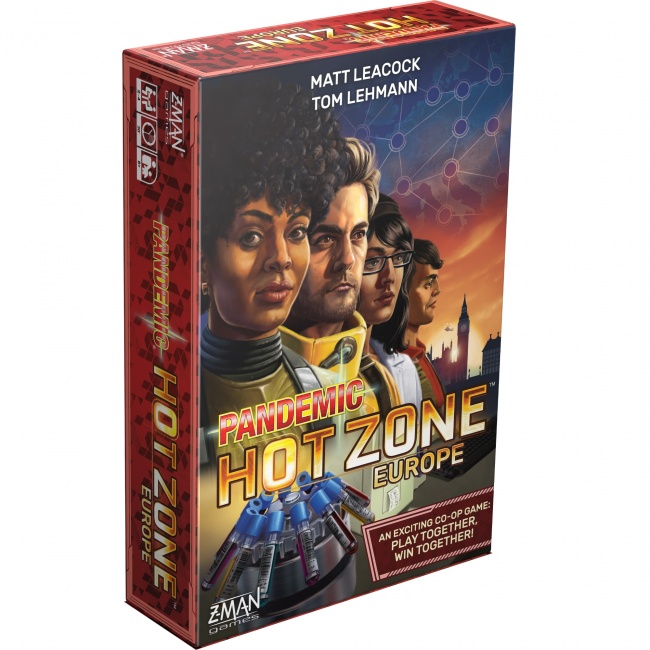 Asmodee USA and Z-Man unveiled
Pandemic: Hot Zone - Europe
, the second game in the
Hot Zone
series, for release on July 9.
In Hot Zone- Europe, players are tasked with halting the spread of disease across the European continent. The players must work as team to discover the cures for three diseases before they infect all of Europe. As in previous versions of Pandemic, players win or lose as a team (see " Z-Man Games Announces 'Pandemic: Hot Zone - North America'").
Hot Zone- Europe features a unique game board of Europe that adds "Hemisphere" rules to the game, which allow players to combine the Hot Zone: North America and Europe boards. They've also added four new characters for the disease control unit, and a mutation module to increase the difficulty of the game. Additionally, the components may be mixed and matched with other Pandemic: Hot Zone series.
The game box comes with a game board, 40 Player cards, 24 Infection cards, 4 Reference cards, 48 Disease cubes, 3 Cure Vials, an Infection Rate marker, an Outbreak marker, 4 Character cards, and rules. This game is for two to four players, ages 8 and up, and plays in 30 minutes. It will retail for $19.99.
Click on Gallery below for full-size images!