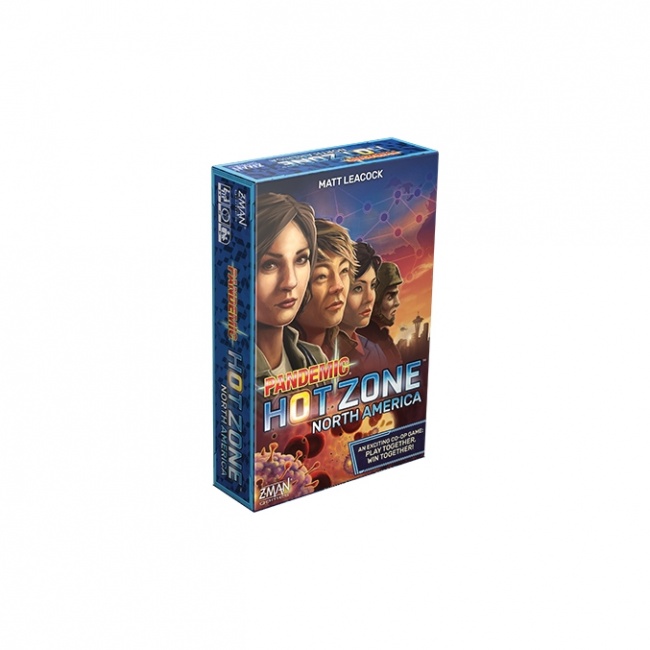 Z-Man Games announced
Pandemic: Hot Zone - North America
, a cooperative board game, which is scheduled for release into trade on July 31.
In this new Pandemic game, players assume the role of a disease control unit, and have to work to discover the cures for three deadly diseases that are threatening to wreak havoc on North America. As in the original game, players need to travel between cities to treat cases and prevent outbreaks. Characters in the game have unique abilities that the players can utilize with their strategies in order to win as a team and avert a disaster.
The game box comes with a game board, 70 cards, and 50 plus cubes and tokens. This game is for two to four players, ages 8 and up, and plays in 30 minutes. Pandemic: Hot Zone - North America will retail for $19.99.
Z-Man Games unveiled Infinity Gauntlet: A Love Letter Game, a new card game based on the original Love Letter game (see "Save the Marvel Universe from Thanos in 'Infinity Gauntlet: A Love Letter Game' ").
Click on Gallery below for full-size images!