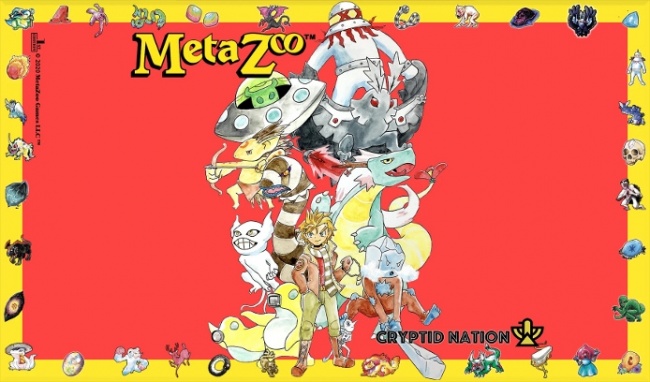 The new TCG
MetaZoo
is making a splash in the aftermarket following an initial Kickstarter project. The Kickstarter successfully funded at $18,249 with 255 backers ($71 per backer) on August 30, 2020.
The ravenous TCG customer base, which includes speculators looking for the next
Yu-Gi-Oh!
or
Pokemon TCG
, has been driving up prices on the limited quantities of
Metazoo
sealed product in circulation. Sealed first edition KS booster boxes from the initial print run, with non-alternating pack art, were selling as high as $6,000 on eBay in April. The
Metazoo Sample 1st Edition
sealed set, of which there were only 100 made, sold on eBay on April 15 for $10,301.00.
MetaZoo has taken a step to nurture the momentum gained from that secondary market boom by partnering with CFB Group for exclusive sales to local game stores on their marketplace. Additionally, ChannelFireball will be featuring the product in its online content.
MetaZoo
is a TCG about cryptids, elusive beings such as Bigfoot, Mothman, or Chupacabra, living in behind the curtain of folklore that are suddenly thrust into reality when the Great Veil breaks. The primary mechanic for this game is referred to as "breaking the fourth wall," which essentially means that the Beasties (cryptids) and Spells players use are impacted by the environment they are doing battle in. For example, if it's raining, Water Beasties and Spells get a boost. The game comes off as a mash-up of
Yu-Gi-Oh!
-style creatures with a splash of light-hearted versions of
Magic: The Gathering
-style artifacts and spells.