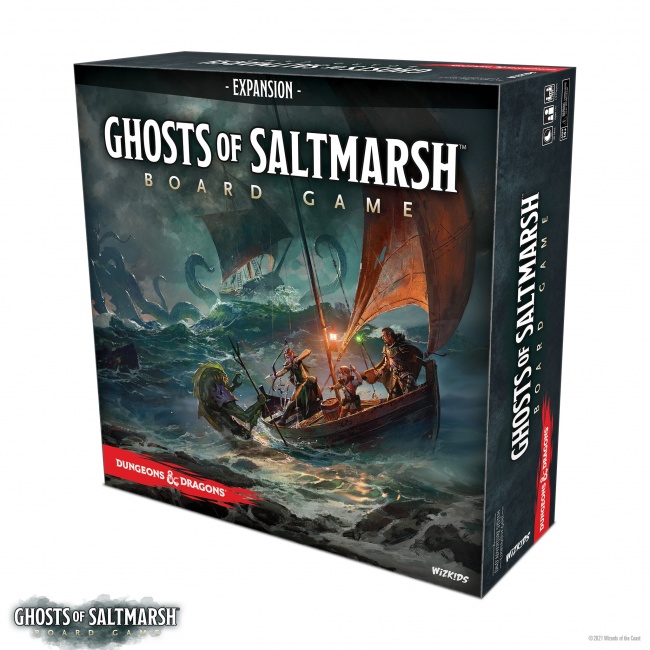 WizKids unveiled
Ghosts of Saltmarsh: A D&D Adventure System Cooperative Game
, in both standard and premium editions, for release in August
(release date updated by WizKids from May to August on May 17, 2021)
.
Ghosts of Saltmarsh: A D&D Adventure System Cooperative Game is an expansion that can be added to any of the previous Adventure System games (see " 'Dungeons & Dragons - Waterdeep: Dungeon of the Mad Mage' Board Game"). This expansion features new adventures, map tiles, monsters, traps and spells. Players can use their favorite heroes from any Adventure System game, and dive into this all new campaign. Ghosts of Saltmarsh includes 8 new Sahuagin miniatures as well as two new villains for encounters.
The game box comes with 29 illustrated, interlocking dungeon tiles, 8 highly-detailed unpainted miniatures, a rulebook, an adventure book, 148 cards, and 154 markers and tokens. This is not a standalone game, it requires a previous Adventure System game to play. It will retail for $49.99. The premium edition comes with painted miniatures in instead of unpainted ones for $89.99.
Click on Gallery below for full-size images!