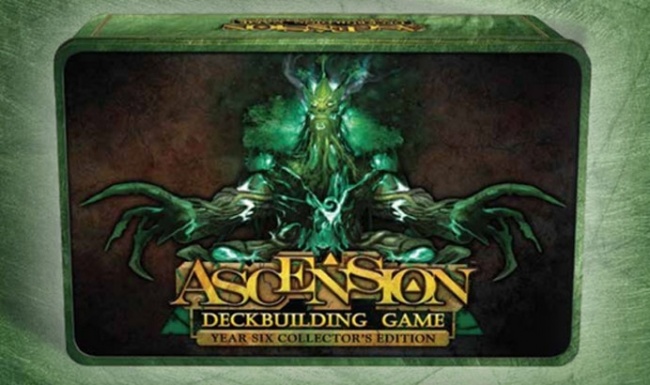 Ultra PRO Entertainment revealed two new summer
Ascension
releases as well as updated product details for the much-anticipated
Ascension Tactics
game.
Coming in July, Ascension: Year Six Collection is a Collector's Edition that features re-releases of Gift of the Elements and Valley of the Ancients. The Collector's Edition will come with the promo cards from these sets and the original cards from these expansions will come in new foil finishes. The re-released sets will arrive in a storage tin that comes with 307 Premium Foil cards , 70 Honor tokens, Honor Token bag, deluxe gameboard, and 7 storage dividers. It will retail for $100.00.
In August, an Ascension Carrying Case will be released. This carrying case features a gameboard and individual compartments to house Ascension cards and components. It also comes with velvet bags for token storage and new Hero and Champion cards. The game box includes a Honor Token Bag, an Insight Token Bag, a gameboard, 4 Hero cards, 4 Champion cards, and Hero Card Envelope Reputation Token sheet. This case will retail for $40.00.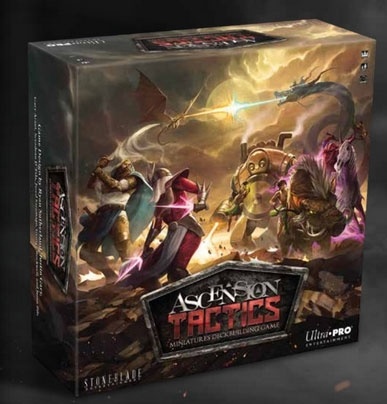 Ultra PRO also updated the product info for a retail edition of
Ascension Tactics
(see "
Stone Blade Entertainment Teams Up With Ultra PRO for 'Ascension Tactics'
"). This brand-new deckbuilding miniatures game will be released in August, and it will feature multiple game modes, dozens of champions, and new scenarios. The game box comes with 334 cards, 65 Battlefield tiles, 45 Champion standees 24 Treasure tokens, 17 game tokens 40 Honor Tokens, a Honor Token Bag, a gameboard, and a scenario book. The retail edition will carry a MSRP of $60.00.