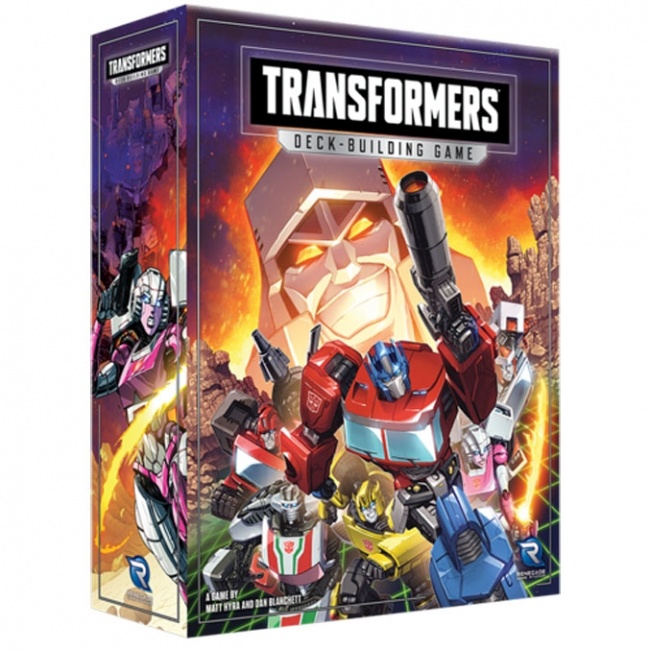 Renegade Game Studios announced
Transformers Deck-Building Game
for release in August.
Renegade has started releasing games using the brands licensed as part of their recent licensing expansion agreement with Hasbro (see " Renegade Game Studios Licenses More Hasbro Brands For Games"). In Transformers Deck-Building Game, players become one of the mighty Autobots, and go off to do battle with the Decepticons. They can transform between different modes, gain allies, find relics, and acquire technology to help them along the way. do battle with the Decepticons. As the size of players' decks increase, more powerful Decepticons emerge to try to defeat them.This game can be played competitively, cooperatively, or in a solo mode.
The game box comes with 50 starter cards, 36 basic cards, 85 main deck cards, 6 Decepticon Boss cards, 10 Encounter cards, 5 reference cards, 6 oversized character cards, 15 tracking tokens, 8 Reminder tokens, 6 player standees, 40 victory point tokens, 50 Energon Cubes, and a rulebook. This game is for one to five players, ages 13 and up, and plays in 45 to 90 minutes. It will retail for $45.00.
Click on Gallery on below for full-size images!