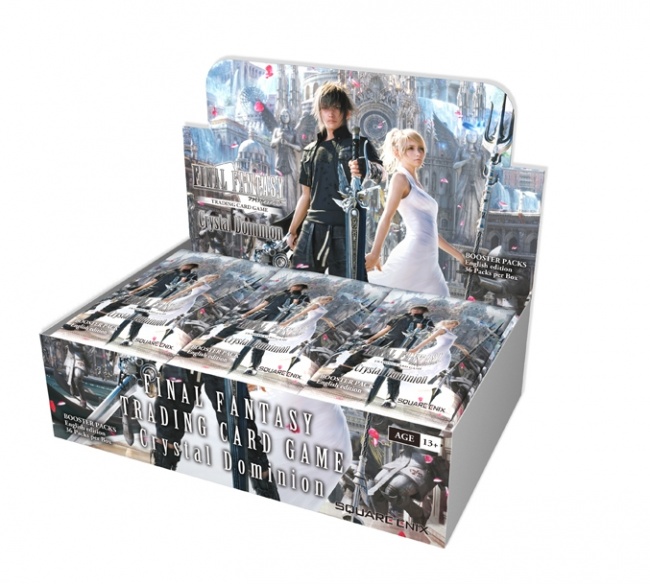 Square Enix unveiled
Final Fantasy TCG: Crystal Dominion
, a new expansion for
Final Fantasy TCG
, for release on November 26.
Crystal Dominion adds a new feature to games of Final Fantasy TCG. Some Character abilities and Summons will be able to be paid in Crystals, instead of Crystal Points, and Crystals accumulate as players use more abilities. The set comes with 130 normal cards and 166 premium cards, 24 of which are full-art. Packs come with 12 cards and include a Premium card; booster boxes will come with 36 packs.
This expansion also showcases the work of a number of artists. The artists that contributed to this set were by Gen Kobayashi, Ryoma Ito, Akira Oguro, Toshitaka Matsuda, Kumiko Koike, and Yukihiro Kajimoto.
Square Enix also announced Final Fantasy TCG Opus XIV: Crystal Abyss (see "Square Enix Announces 'Final Fantasy TCG Opus XIV: Crystal Abyss'").
Click on Gallery below for full-size images!