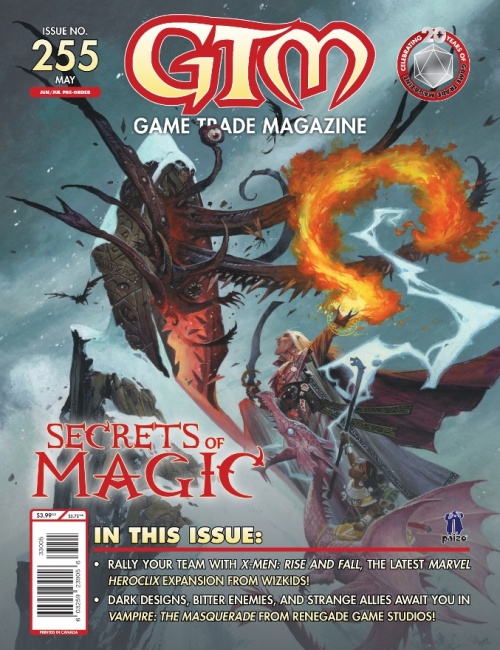 Alliance Game Distributors is adding a game-adjacent range of graphic novels to its monthly product offerings for game stores. The new offerings made their first appearance in
GTM
#255, currently out to retailers.
The graphic novel program is "a concerted effort," Alliance Vice President of Marketing and Customer Service Mike Webb told ICv2, one that will continue in the coming months. The initial range in GTM #255 was 104 items in 13 pages of the monthly catalogue, and a similar number is planned monthly going forward. Each month, new titles featuring licenses that touch on games plus directly connected titles will be offered, along with a selection of evergreen titles. "This will be a good opportunity for game stores to have an extra line," Webb said of the new program.
We asked whether Alliance was going to rely on sister company Diamond Comic Distributors for logistics support or will be handling graphic novels itself. Alliance is adding graphic novels to its inventory so will be able to fill reorders, we were told, and will ship orders to stores directly.
Alliance has plans to expand the program, Webb told us, which include point-of-purchase display options for stores that lack a merchandising solution for graphic novels, and promotional offers that include both games and graphic novels around the same properties.
Alliance was acquired by Diamond Comic Distributors owner Steve Geppi in 2000; this is the most significant effort to seed comic material in game stores since the acquisition.