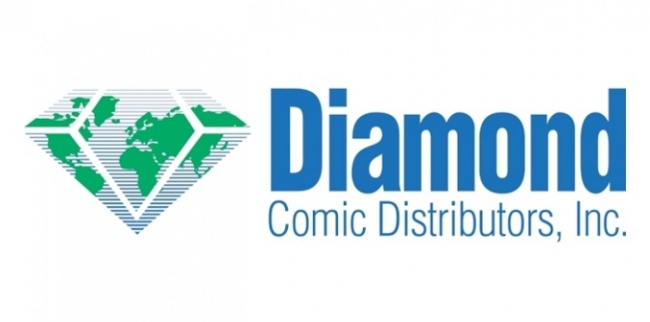 We reached out to Diamond Comic Distributors with questions on the current health of the comics market, comic stores, and Diamond, and on the company's plans as it adjusts to a future without DC Comics in North America and with new competition on Marvel. The answers were provided by the Diamond leadership team.
What's your assessment of the current health of the comics market and comic stores?
The industry and retailers are remarkably resilient. We've been hearing about the impending death of the Direct Market for years but once again, the industry is proving the experts wrong and showing strong sales. However, we do not want to minimize those whose livelihood was affected by COVID-19. Unfortunately we did lose stores and, for others, recovery is an ongoing process. In general, however, the Direct Market is performing better than anticipated. We hear each week from retailers and publishers who say that sales are stronger than expected. We are proud of the success and the resilience of the marketplace.
Can you describe what happened to comic stores over the past 16 months? What percentage of stores didn't make it?
Diamond worked with, and is still working with, retailers on back payments as the pandemic impacted stores that were deemed nonessential businesses. While allowing many retailers to receive product for sale that they weren't able to pay for under their usual terms required a significant investment on Diamond's part, it has paid off. Our confidence in the market and those retailers has been justified, with most remaining open and some expanding significantly in the months following the main disruptions.
What were the impacts of Covid on Diamond as a company, and what are the current impacts? More specifically, how are Diamond logistics, customer service, and other functions operating now compared to pre-COVID?
Of course we were challenged by COVID the same as the entire world. Now that we are more than a year into this pandemic, we have adjusted to this new normal and are doing very well. Just as our retailers have seen increased sales, we are seeing the same strong performance and we continue to outperform our forecasts which speaks to the success of our industry as a whole.
In terms of logistics, Shawn Hamrick (Chief Logistics Officer) talked about some of the box enhancements at ComicsPRO in February. We started using stronger cardboard on our 200-count boxes along with corner protectors in all 400-count boxes. While it may not seem difficult, adding those corner protectors required engineering changes to the way boxes move through our distribution center. The difference they've made was incredible and we hear positive feedback from retailers all the time about how they love those corner protectors. We also introduced other changes in terms of how items are packaged, using new 50-count boxes and t-fold sleeves that we designed to better ship smaller quantities of books. Like the t-fold sleeves, we have made the new smaller box, Comic and Graphic Novel EZ-Shipper available for sale due to retailer demand.
It may not feel like it when a store owner is looking at a shipment that has a shortage or has damage but, in reality, our shortages and damages are at historic lows. Of course, our goal is to have zero shortages and damages but sometimes items arrive from the printer slightly less than mint, or boxes get tossed around in transit. Things happen we cannot control. But where we can impact change, we have, and the technologies Shawn helped introduced have been instrumental in these low numbers.
In general we have seen impacts to transportation across the board. LTL carriers are overloaded and either only picking up part of our freight or sometimes just not showing up at all for scheduled pickups. Once the freight has been picked up, transit times are slow, since the hubs are at or past capacity and many carriers are choosing to place shipments on rail vs trucks. Small parcel carriers are also experiencing sporadic delays, especially on the west and east coasts. We hope these issues are short-lived, but they are affecting all of us.

On the Retailer Services side, we implemented new tools for customers to report issues or ask questions. This system creates "support tickets" that allow us to see how long an issue takes to resolve, and to identify trends that may allow us to avoid the problem altogether. We also put into place new systems for reporting returnable product that saves retailers a lot of time and expense, as most products don't have to be returned to the warehouse any longer. This also means they're credited for those returns more quickly, freeing up purchasing dollars for other products.

We also continue to create and evolve Diamond-developed tools that help support retailers while providing publishers new and different ways to promote their products. Tools like our constantly-evolving Retailer Services website, Comic Shop Locator Service, ComicSuite, and PULLBOX, which is officially launching next month and already has over 17,000 unique consumers actively managing their subscriptions and pre-orders with their local store.

All of these things have set us up for a great 2021 and that's exactly what we're seeing so far.

Now that Diamond is facing the loss of at least some of its Marvel business, along with all of its North American DC business, how is the company going to change as a result?
Diamond's core business is focused on the Direct Market. We are run by collectors, for collectors and have decades of experience selling and distributing delicate, collectible products. That core of Diamond will not change. That said, we are looking at a variety of new business opportunities as well as pricing changes, including freight, to see how we might uncover efficiencies and we continue to examine our suite of services. We are still selling Marvel products and many retailers have expressed a desire to continue buying Marvel products from us so that they arrive with the rest of their weekly comics.

Diamond also offers the largest selection of pop-culture products anywhere. We sell and distribute a whole host of items ranging from games to action figures and everything in between. As part of Geppi Family Enterprises, Diamond, and by default our customers, have access to an even broader range of products and services from companies like Hake's Auctions, which has had several record-setting auctions recently, Gemstone Publishing, which publishes the Overstreet Price Guide among other books, E. Gerber which manufactures and sells supplies for protecting and archiving comics and collectables, Alliance Game Distributors and of course, Diamond Select Toys and its division, Gentle Giant. All of these companies are performing very well and can help diversify a store's inventory. We are able to offer retailers whatever they need to run their store. Whether that's comic books, games, toys, Mylar, price guides, consignment opportunities for items they want to sell at auction, whatever it is, we can be a one-stop-shop. So, while we never want to face the prospect of losing business, we are confident that we have well-diversified products and partners that will help us grow and evolve as needed.