Paizo will release two new sets of
Starfinder RPG
cards in the second half of 2021.
Alien Archive 1 & 2 Battle Cards is a collection of over 200 reference cards for encounters. It features every extraterrestrial creature in the Starfinder Alien Archive and Archive 2. Each card is printed on sturdy stock and has full-color images on one side. The other side has statistics for the creature on the card for quick reference. This set will retail for $59.99 and will release in September.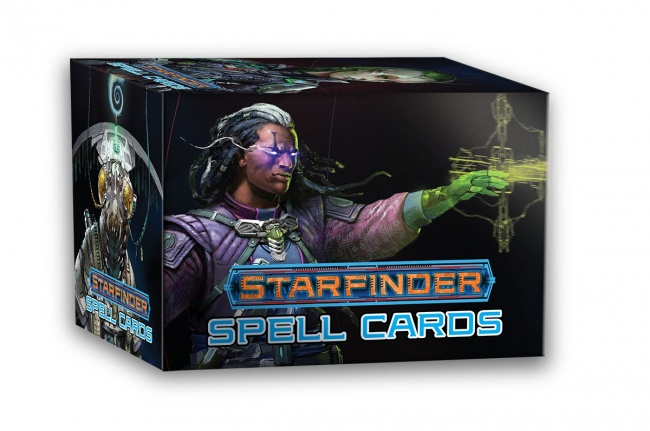 The
Starfinder Spell Cards
set comes with over 250 spell reference cards. It has every spell in
Starfinder Core Rulebook
and
Starfinder Character Operation Manual
. The set will have an MSRP of $34.99 and will release in December.
Paizo, Inc. also announced Starfinder Galactic Magic, a new rulebook for Starfinder RPG, for release in November (see "Unlock the Eldritch Mysteries of the Galaxy with 'Starfinder Galactic Magic' ").