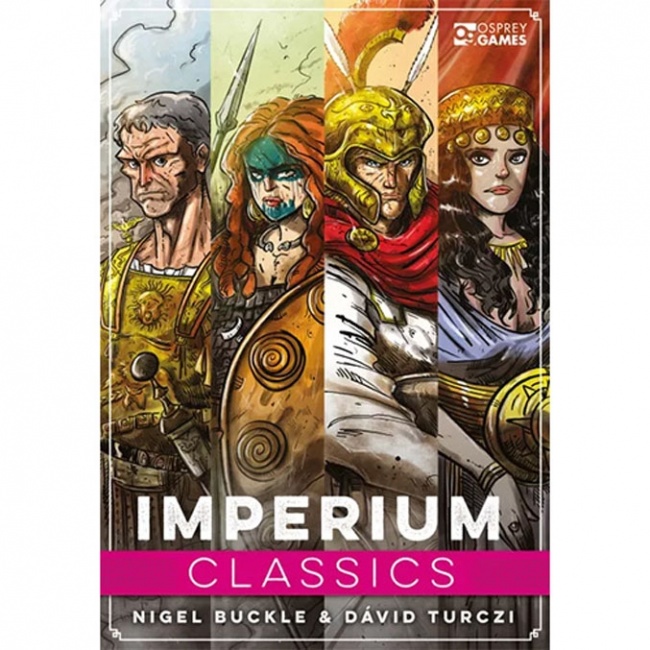 Osprey Games will release
Imperium: Classics
and
Imperium: Legends
, two new deck-building card games, in June.
Imperium: Classics is an expandable, asymmetrical deck-building game where players attempt to expand a chosen civilization to its heights of power. The Classics game features the Carthaginian, Celt, Greek, Macedonian, Persian, Roman, Scythian, and Viking civilizations. The Imperium: Legends version focuses on the Arthurian, Atlantian, Egyptian, Mauryan, Minoan, Olmec, Qin, and Utopian civilizations. Each game is a standalone, but can be mixed into the other versions to expand civilization pools.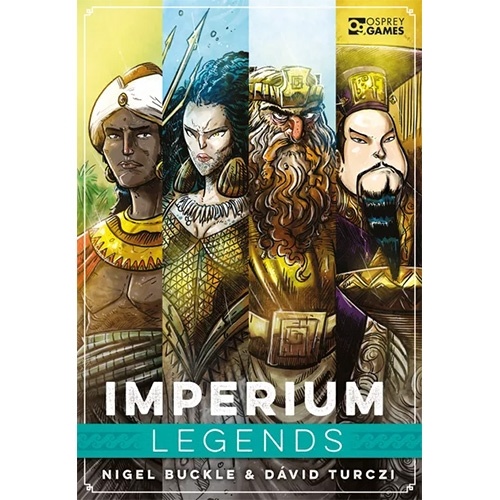 These games are for one to four players, ages 14 and up, and play in 40 minutes. They will each have an MSRP of $40.00.
Osprey Games also announced Stargrave, a skirmish wargame book, for release in May (see "Osprey Games Announces 'Stargrave' ").