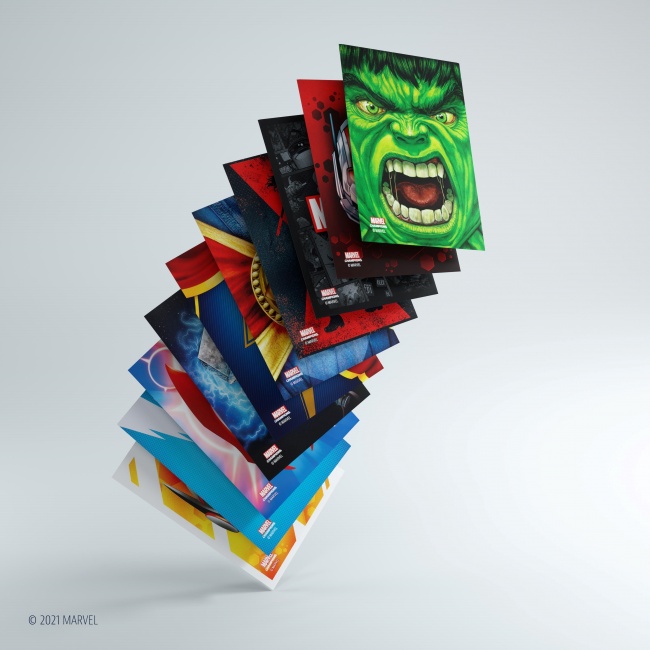 Gamesgenic launched a second wave of
Marvel Champions Art Sleeves
, for use with TCGs and LCGs, which will hit stores this summer.
The second wave of sleeves adds new Marvel designs to their high-quality, matte sleeves, similar to the first wave (see "Gamegenic Offers 'Marvel Champions Art Sleeves'"). These officially licensed card sleeves come in an optimized in size for Marvel Champions: The Card Game. The 10 different designs for this wave are inspired by Marvel characters such as Hulk, Wasp, Ant-Man, Scarlet Witch, Quicksilver, Ms Marvel, Black Widow, Doctor Strange, and Thor.
Each pack comes with 50 sleeves and will retail for $7.99. The Ant-Man & Wasp Art Sleeve Packs also come with two sideloading matte black sleeves per pack for the giant card from the LCG (see "'Ant-Man Hero Pack' Coming to 'Marvel Champions: The Card Game'").
Click on Gallery below for full-size images!