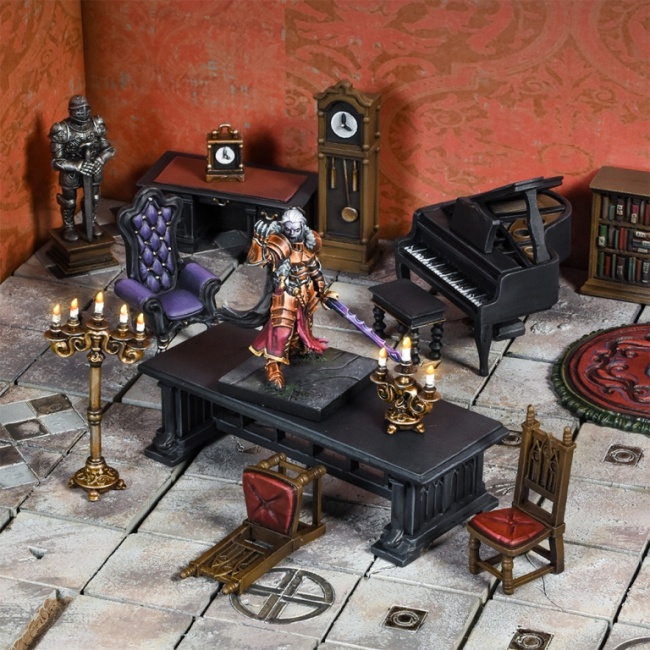 Mantic Games unveiled five new gothic-themed
Terrain Crates
for release into retail on June 21.
The new Terrain Crates are a GM's horror RPG scenery dream come true. Starting with the larger of the crates, the Gothic Manor set comes with 35 pieces to fully-furnish a castle or manor. It comes with everything from a Baby Grand Piano to the a Suit of Armor, and will retail for $79.99. The Servants' Quarters and Bathroom & Kitchen sets help round out the home decor. They each provide 11 and 15 pieces, respectively, to the manor setting for $29.99.
The Gothic Grounds and Graveyard sets provide typical exterior scenery for a ghoulish estate. Gothic Grounds comes with 10 pieces, such as trees and hollow stumps, for $19.99. The Graveyard set features 18 pieces, including a mausoleum and graves, for $29.99.
Mantic Games also released League of Infamy, a dungeon crawling board game, into stores on May 24 (see "Delve into Dungeons with the 'League of Infamy'").
Click on Gallery below for full-size images!