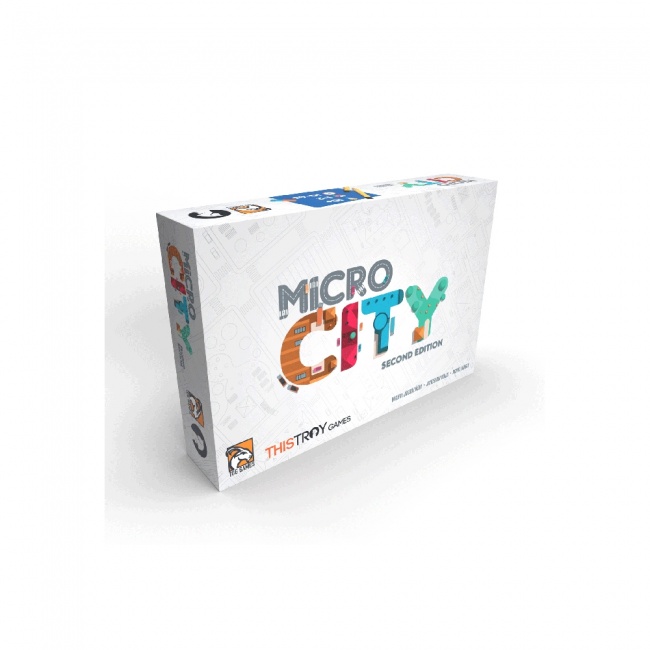 TGG Games will release
Micro City 2E
, a pocket-sized city building game by Thistroy Games, into U.S. retail in October.
Micro City 2E is a hand management game with a modular board that allows players to play a city-building game anywhere they go. The second edition of this game introduces two new game modes, and rules changes to the original game. This game was originally a solitaire game, but the new modes allow another player to jump for a head-to-head challenge or a cooperative game.
The game box comes with 13 Project cards, 8 District cards, 2 Seaport cards, a Garden card, 8 Goal cards, 10 Advantage cards, 2 Large Company cards, 2 Company cards, 7 Double-Sided Building cards, 18 Investment markers, 8 Resource markers, 2 Score markers, a Time marker, and 4 six-sided dice. This game is for one to two players, ages 10 and up, and plays in 10 to 30 minutes. It will retail for $21.99.
TGG Games is one of the publishers attending Gen Con 2021 for the first time (see "Publishers Announce Physical Presence at Gen Con Indy 2021").