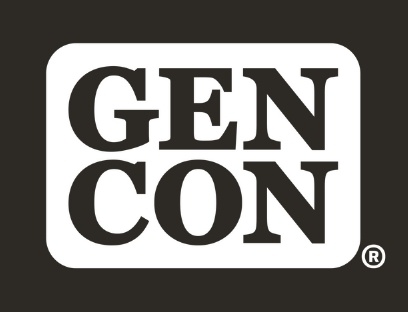 A number of publishers, including some major exhibitors, have announced their anticipated physical presence at Gen Con Indy 2021 in posts on the Fans of Gen Con
Facebook Group page
. The posts were made after news broke last week that Asmodee, Ultra Pro, and Paizo, some of Gen Con's largest exhibitors, would forgo the in-person show and participate virtually in 2021 (see "
Big Companies Continue to Bail on Attending Gen Con Indy 2021
").
Some of the companies that have confirmed physical presence at Gen Con Indy 2021 are as follows:
25th Century Games
Alderac Entertainment Group
Arcane Wonders
Catalyst Game Labs
Czech Games Edition
Dwarven Forge
Funko Games
Gaming Paper
Grand Gamers Guild
Hachette Game Studios
Indie Boards and Cards
Indie Game Alliance
Japanime Games
Kenzer Company
Norse Foundry
Pandasaurus Games
R.Talsorian Games
Rather Dashing
Renegade Game Studios
TGG Games
Zombie Orpheus Entertainment
The situation is fluid and this list is likely only a very small portion of the companies that will exhibit at Gen Con.

The recently vacated booth space has been helpful to some new and first-time exhibitors. For example, TGG Games, the new publishing arm of The Gaming Goat retail shop, reports that it was able to secure a 20x20 space on the floor that was otherwise unavailable. Other space may be used to enhance social distancing, depending on the safety protocols at the show (see "Gen Con Pushed Back, Format Now Includes FLGS Pop-Ups").

The picture will become more clear when Gen Con releases an official list of exhibitors in the coming weeks.